We have much more control over our mental states than we think. One way we can improve mental clarity and remove brain fog is through proper nutrition. Find out what foods to eat to improve mental clarity.
You know the feeling all too well. You wake up in the morning, eat a bowl of cereal, have a cup of coffee with sugar and cream and out the door you go. Mid-morning, you're starving and distracted, trying to get things done, but there's an underlying hum in your mind that keeps saying: "feed me, feed me", so you grab something like a bag of chips to hold you over until the next meal. Lunch is a sandwich, followed by the obligatory sugary snack in the afternoon, in order to avoid the crash that's inevitably coming. Sound familiar? We've all been there. It's a vicious cycle that leaves us in brain fog, hungry, and always looking for the next hit of glucose. 
As a society, we're used to this loop of being tired all the time, dragging ourselves from one activity to another, and used to getting by with a little "pick me up". It's just become the norm. Brain fog is a common term that we are all accustomed to and that most of us experience every single day. Again, we think it's normal. While it may be true that many of us experience it, it doesn't have to be the norm. There are alternatives to brain fog, lethargy, and constant "out of it" feeling. 
Symptoms of brain fog: 
irritability
lethargy
anxiety
headache
inability to concentrate
confusion
constantly tired
low motivation
clumsiness
depression
forgetfulness
sleeplessness despite being tired
inability to finish thoughts
Foods that hinder mental clarity
Gluten
Research suggests that gluten-induced cognitive impairment is something commonly reported in Celiac patients but Dr. Alessio Fasano, a pioneer in NCGS (Non-Celiac Gluten Sensitivity) reports that ⅓ of his patients who are sensitive but not diagnosed with Celiac's experience this as well.
Dairy
There is a molecular similarity that makes gluten and dairy similar in terms of their effect on the body. "Beyond direct brain stimulation and poor digestion with local inflammation, cow dairy may also be a source of folate antibodies which can gum up receptors responsible for transporting this critical nutrient to the brain."
Sugar
Being on a constant sugar roller coaster can be taxing on our ability to focus and proper brain function. Sugar is one of the most inflammatory foods we can consume as well as one of the most addicting ones, ranking as high, if not higher than addictive drugs. After a sugar high, your brain is left with too little glucose, resulting in brain fog, irritability, mood swings, and cravings for more sugar. And so it continues.
Artificial sweeteners
Sucralose and Aspartame can have a serious impact on health, despite being deemed as safe by the FDA. This study suggests that aspartame has a direct effect on cognitive and emotional health as well as the incidence of certain mental disorders including Alzheimer's.
Food additives
There is no shortage of food additives when it comes to eating things that come in packages. Not all but most have been heavily processed in order to fit into that skinny box. Monosodium glutamate (MSG) can lurk in the most unexpected places from your salad dressing to to canned soups and the meal you're eating in a restaurant. Used as a flavor enhancer it is used in most processed foods. BHA and BHT are used to preserve freshness and keep oils in packaged foods from going rancid. "In studies BHT has caused various disorders in animals such as cancer, reduced body weight, increased blood cholesterol levels, and it has been linked to birth defects in rats. BHA has been banned in Japan because studies there found it caused cancerous tumors in rats' fore-stomachs and in hamsters" And while the list of additives goes on, you get the idea.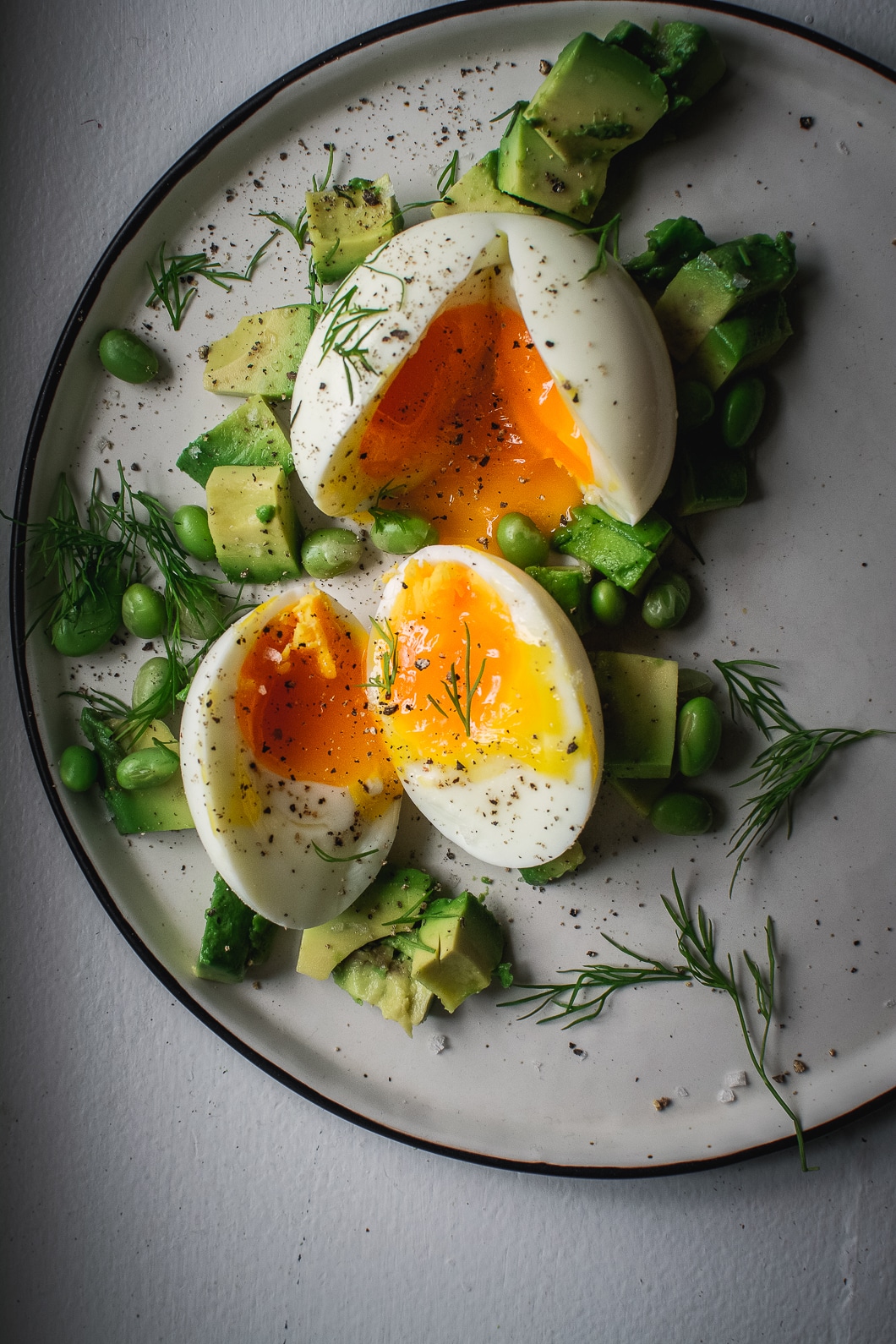 How food can help improve mental clarity
When eating for mental clarity, we're able to perform better while keeping our blood sugar steady and avoiding the roller coaster most of us experience throughout the day. When eating this way, we automatically choose foods that cause little to no inflammation, which keeps our body from working over time in order to produce antibodies to ward it off.
However, eating for mental clarity does require some effort but once you realize how food affects you, it will be worth it. Incorporating some of the foods is great but paying attention to your overall diet is key. If you're eating the foods mentioned here but downing a soda along with them, you're not going to experience the true benefit. While I'm realistic when it comes to eating for mental clarity, I suggest making a conscious effort to eat this way at least the majority of time and seeing how you feel. 
While I cannot tell you how to eat, I can tell you that avoiding sugar and high carb, refined foods, will have a big impact in how you feel overall. 
10 Foods that improve mental clarity
Turmeric
This powerful spice has been used for thousands of years in traditional Indian cooking and has remarkable health benefits. A powerful antioxidant, turmeric has been widely researched for improving brain function and protecting against cognitive decline. A recipe for one of the most powerful clarity smoothies is my super green smoothie loaded with antioxidants. For the recipe, click here. A side note about turmeric. It tends to be poorly absorbed into the blood stream and one agent that helps with this is pepper. Eating a few peppercorns or adding a dash in anything that contains turmeric, will ensure proper absorbing.
Salmon
When it comes to inflammation, this is one of the most robust anti-inflammatory foods we can eat. Loaded with Omega 3 fatty acids, salmon and other fatty fish have been shown to not only reduce inflammation but also prevent cognitive decline. Particularly when paired with vitamin D, omega 3s have been shown to improve cognitive function.
Green tea
Green tea has been known as a magical elixir for thousands of years. The Japanese culture has rituals that revolve around this fascinating brew. Green tea contains EGCG and L-Theanine. EGCG is the bioactive compound found in green tea and acts as an antioxidant helping to fight oxidative stress and has also been linked to improved cognition, mood and improving cognitive disorders. L-Theanine has a relaxing effect but not a sleepy or drowsy one. It's known for improving concentration and focus while reducing stress. It is also responsible for raising serotonin levels.
Avocado
This is one of the most amazing fruit on the planet which is rich in monounsaturated fats, known to support the production of acetylcholine, the chemical associated with learning and memory. Among the fruit family, avocado is one of the lowest in sugar. "Avocados are a highly bioavailable source of lutein. Lutein levels in serum, macula (macular pigment, MP) and brain are related to better cognition"
Leafy green vegetables
Leafy greens are high in phytochemicals and loaded with vitamins and antioxidants. Greens have been shown to improve mental clarity, reduce depression symptoms and reduce the risk of Alzheimer's Disease. This particular study linked vitamin K, which is one of the most prevalent vitamins in greens, to a slower cognitive decline over time.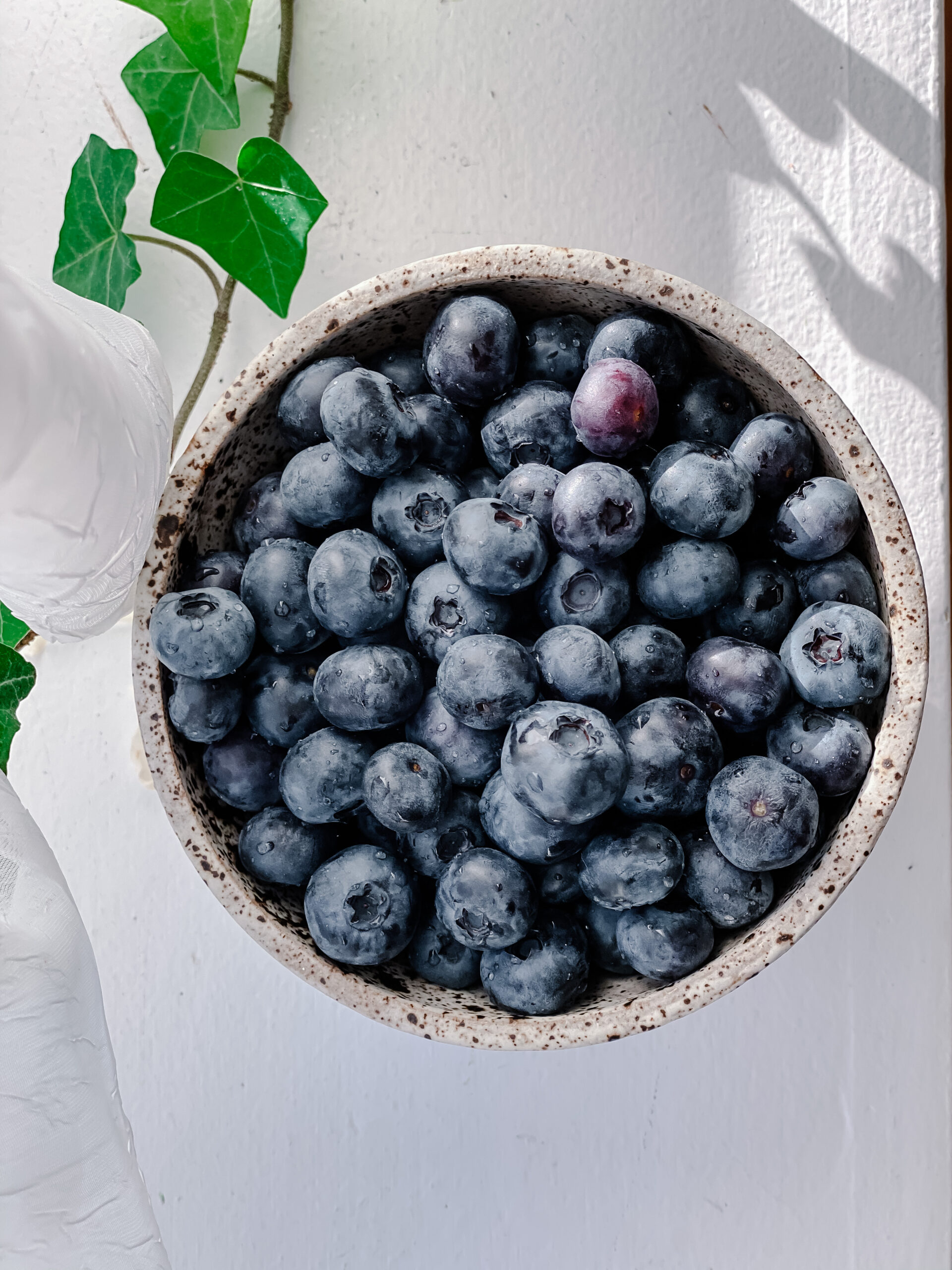 Walnuts
One of the best things you can eat for mental alertness. Compared to other nuts, walnuts contains the highest level of antioxidants. A 2015 cross-sectional study found positive associations between consuming walnuts and improved cognition, despite age, gender or ethnicity.
Bone Broth
If you've been reading my blog for a while, you know that bone broth makes it in just about every one of my posts, as it's one of the most powerful drinks you can consume on a regular basis. Bone broth contains high levels of glycine, which has been associated with improved mental alertness, improved memory, and reduced stress.
Blueberries
Low in sugar and high in flavonoids, blueberries, are a wonderful fruit for cognitive health and improved memory. Intake of berries and flavonoids showed a decrease in cognitive decline. Also, wild blueberries contain twice the amount of antioxidants as regular blueberries. Sometimes hard to find fresh, but available frozen.
Coconut oil
An amazing source of medium-chain triglycerides (MCTs), which create ketone bodies and improve brain function. (Think bulletproof coffee). MCTs are easily absorbed by the body and converted into energy.
Eggs
Contain choline, a type of vitamin B, which has been linked to enhanced memory and cognition. "One of the primary functions of choline is helping brain cells in the production of acetylcholine, a key neurotransmitter for mental focus and learning."
Incorporating these foods into your diet will ensure that you will receive a steady dose of important nutrients that will assist in balancing your blood sugar, reducing inflammation, and improving mental clarity and alertness. It's not easy getting off the sugar roller coaster but once you overcome the initial discomfort, it can be life-changing.