I'm a sucker for no-bake desserts. I love how quick, easy, and forgiving they are. Everything can be customized as you go along. So here is a wonderful lineup of 21 simple gluten and dairy-free no-bake desserts.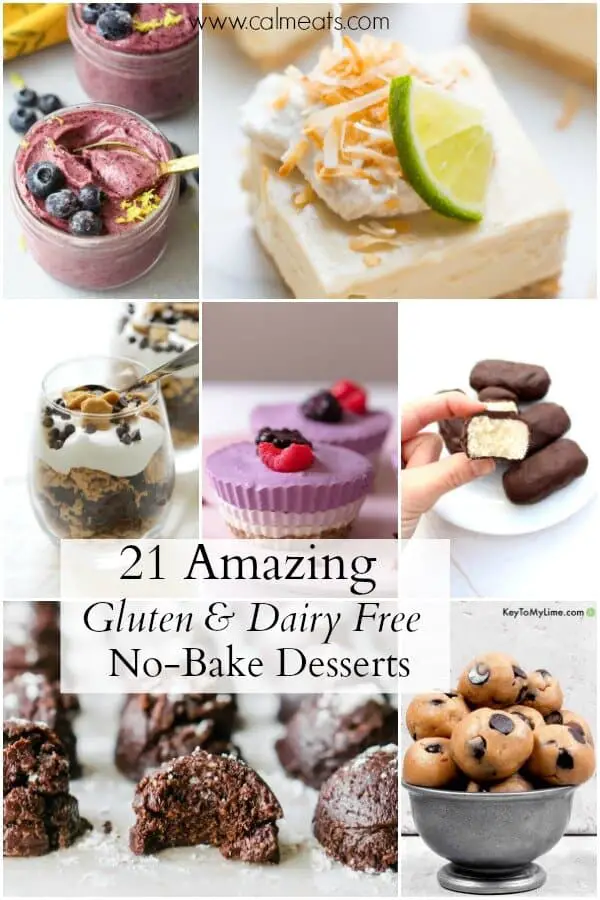 I absolutely love cooking. It is the thing I look forward to every day. It calms me, centers me and in the chaos that is life, it brings me into my body and gets me a little out of my mind. After all, when you're chopping a bunch of vegetables with an extremely sharp knife, you kind of need to be present. So I've learned, the hard way.
Anyway, today we're not cooking, we're baking…actually, we're no-baking, un-baking? Whatever, we're making all the sweet things without baking!
Here's the truth. I'm a cook first, a baker, somewhere after every other little skill I possess. It's not the craft I've dedicated myself to wholeheartedly. Especially paleo/gluten-free baking. I feel it will come eventually but today is not the day because on this list of 21 simple gluten and dairy-free no-bake desserts, you'll find all the sweet treats your heart desires, without ever turning on your oven. And you'll find most of these are paleo as and all are vegan! Sounds pretty good right?
But honestly, there's something I truly enjoy about making something out of whole ingredients with minimal manipulation. I like the organic, pure, and unreduced feel of no-bake desserts. And it's also kind of lazy, which I'm unapologetically on board with!
So why are no-bake desserts so great?
They're simple to make 
Require no baking (how obvious!) 
Gluten and dairy-free 
Most are grain-free as well 
Not processed 
Vegan
Don't require a lot of time 
Store well for a long time 
Great for those following a vegan or paleo lifestyle 
What are the best ingredients for gluten and dairy-free no-bake desserts?
I like having an arsenal of ingredients I can easily throw together on a whim and create a delicious, no-bake treat. The ingredients I always have in my house that make the easiest no-bake desserts are:
Nut butters
Dates
Coconut oil 
Cacao
Coconut flour
Coconut flakes
Nuts
Seeds
Maple syrup
Honey
What equipment do you need for no bake desserts?
While you don't need an oven, some no-bake treats do require equipment. The equipment I most commonly use is a food processor or a strong blender.
No bake desserts are great for anytime of year
Whether you're entertaining for the holidays, a party, or just whipping up a batch because you're craving something sweet, no-bake desserts are an easy, dare I say, lazy go-to dessert.
So let's get to this amazing list of 21 simple gluten and dairy-free no-bake desserts!
Whether you love baking or not, these no-bake desserts are perfect if you don't want to turn on your oven and don't want to spend loads of time in the kitchen.
So let's dive into these amazing 21 no-bake gluten and dairy-free desserts!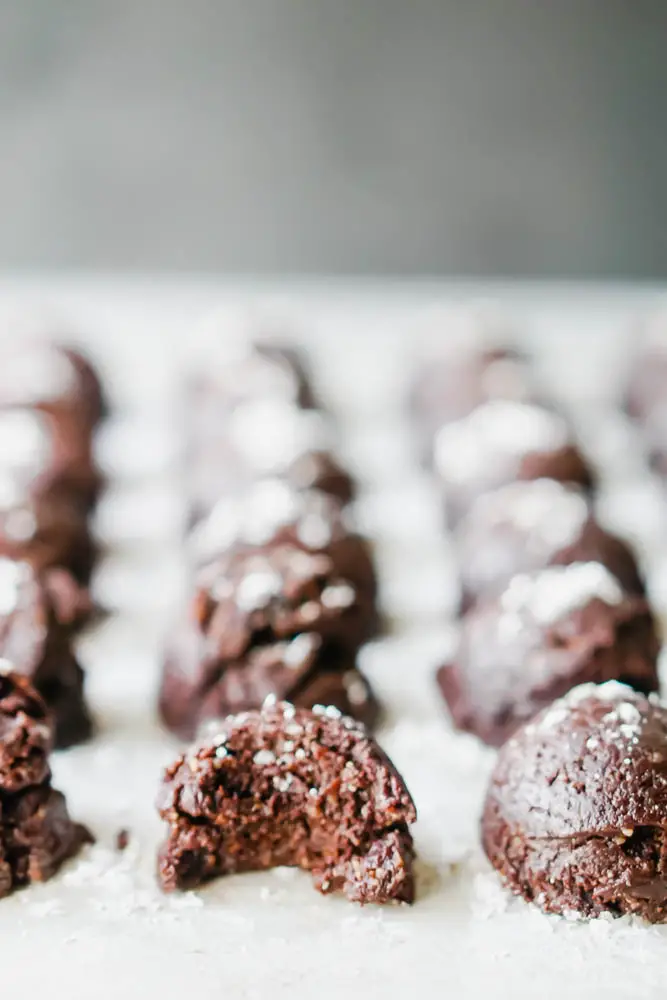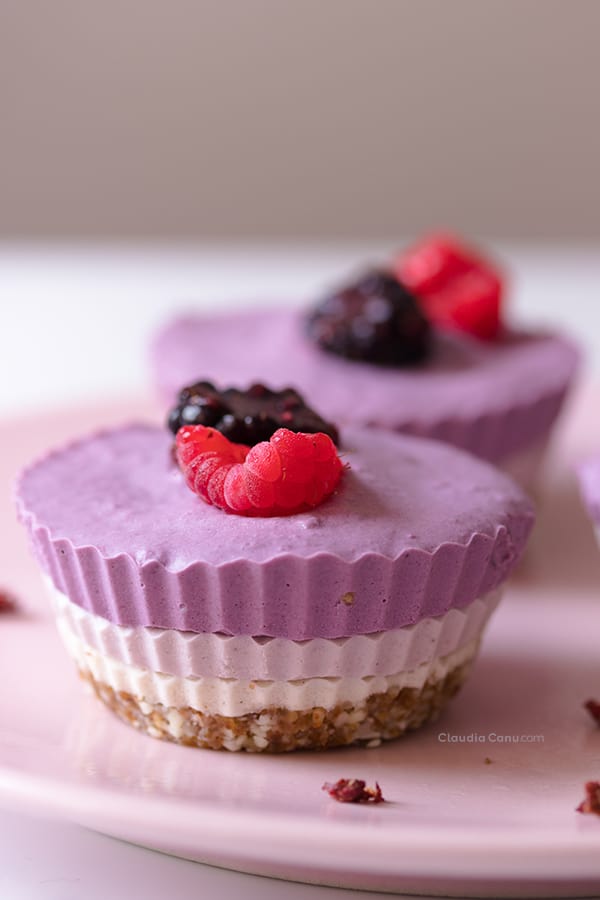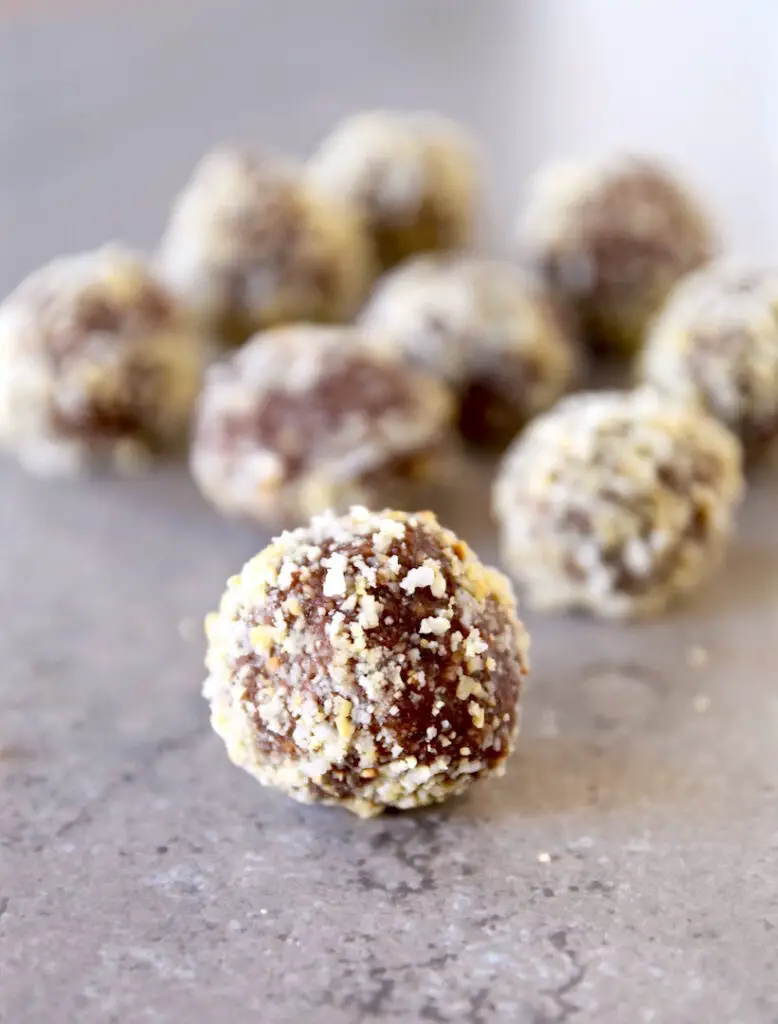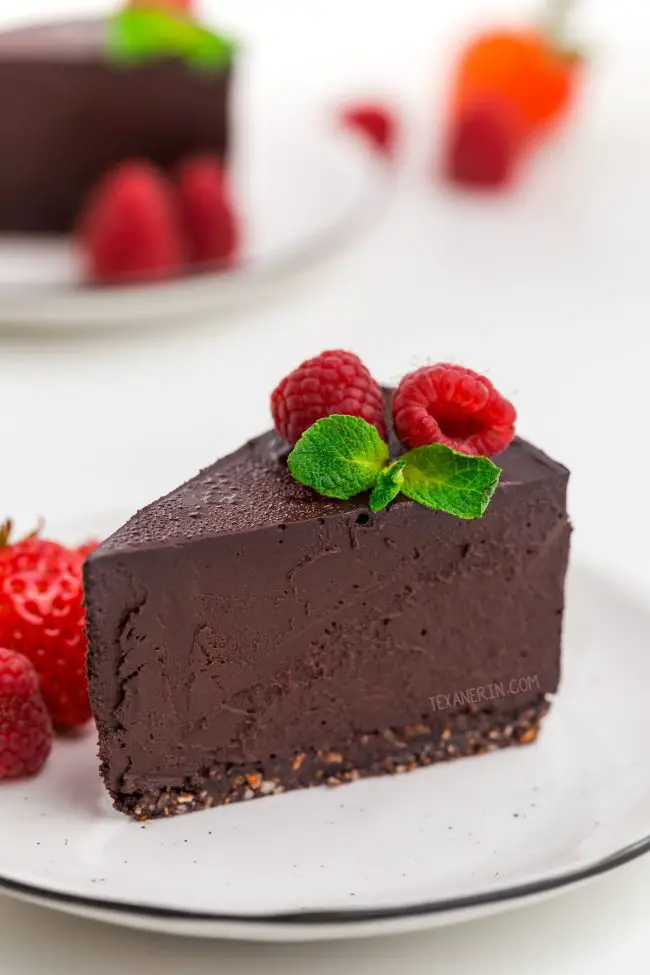 4. This incredible Paleo Chocolate Cheesecake will wow you with its decliousness! Check out this amazing recipe from Texan Erin.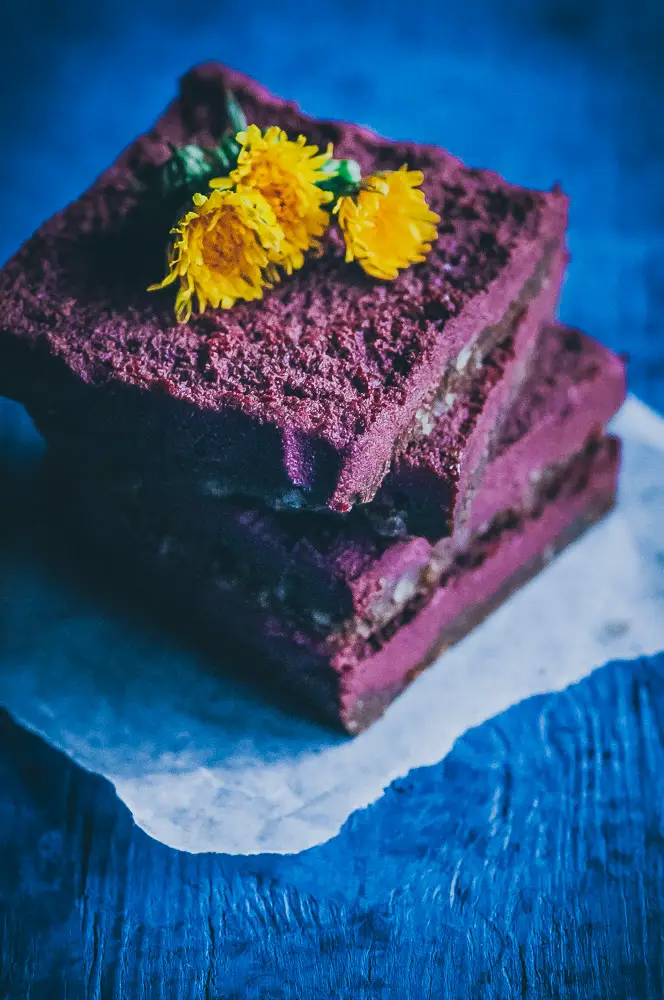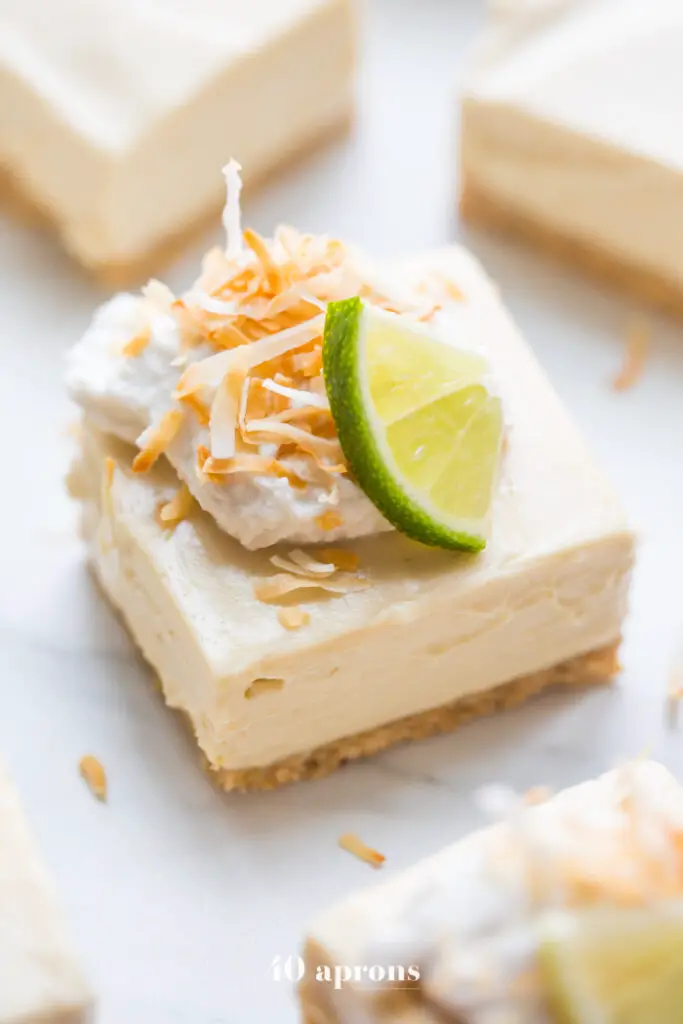 6. Just saying this out loud makes me happy! No Bake Margarita Bars are a creative and delicious dessert from 40 Apropns.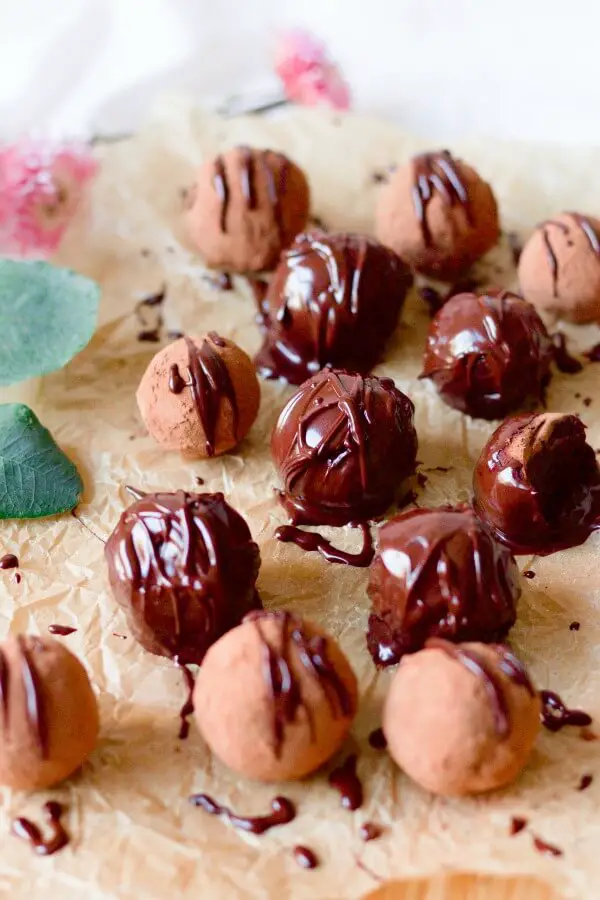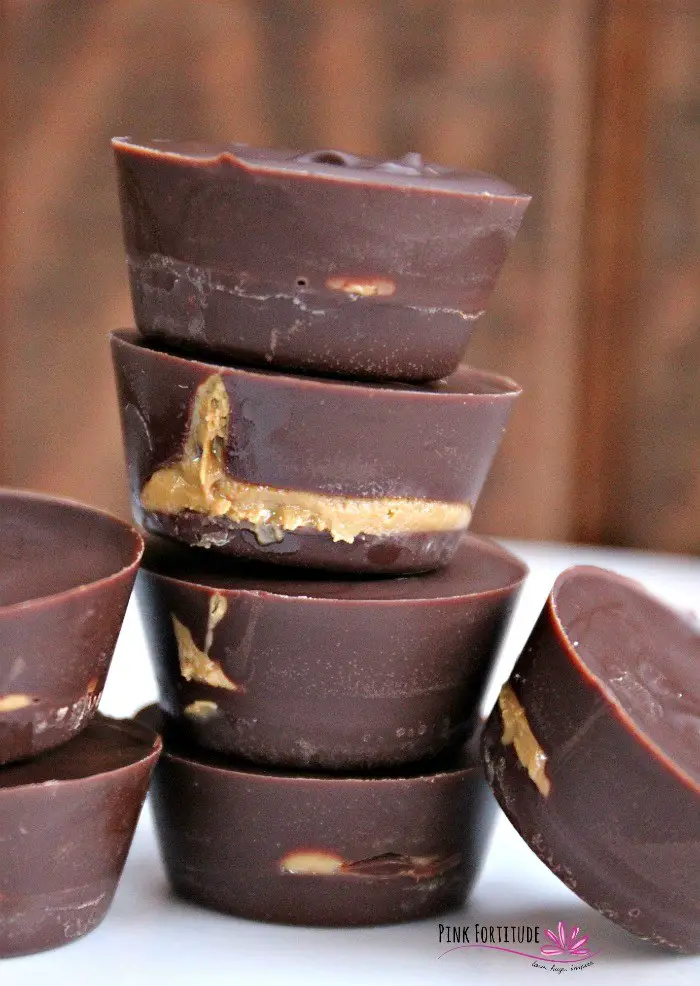 8. You will love this delicious alternative to the classic with these Peanut Butter Cups from Pink Fortitude.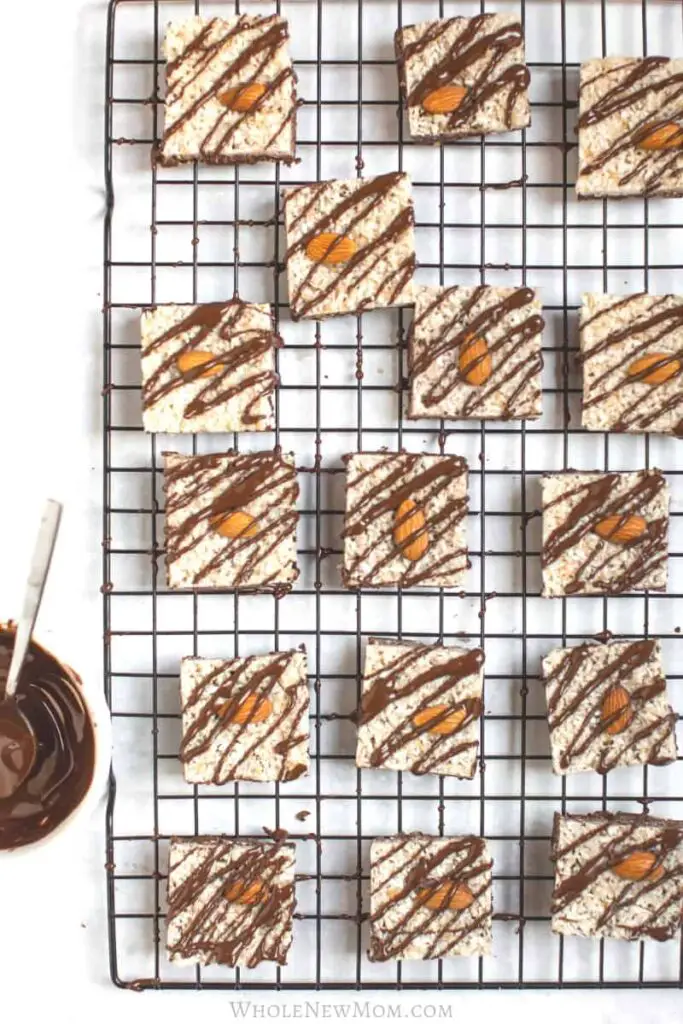 9. Speaking of alternative! You're going to love these delicious Almond Joy Bars from Whole New Mom.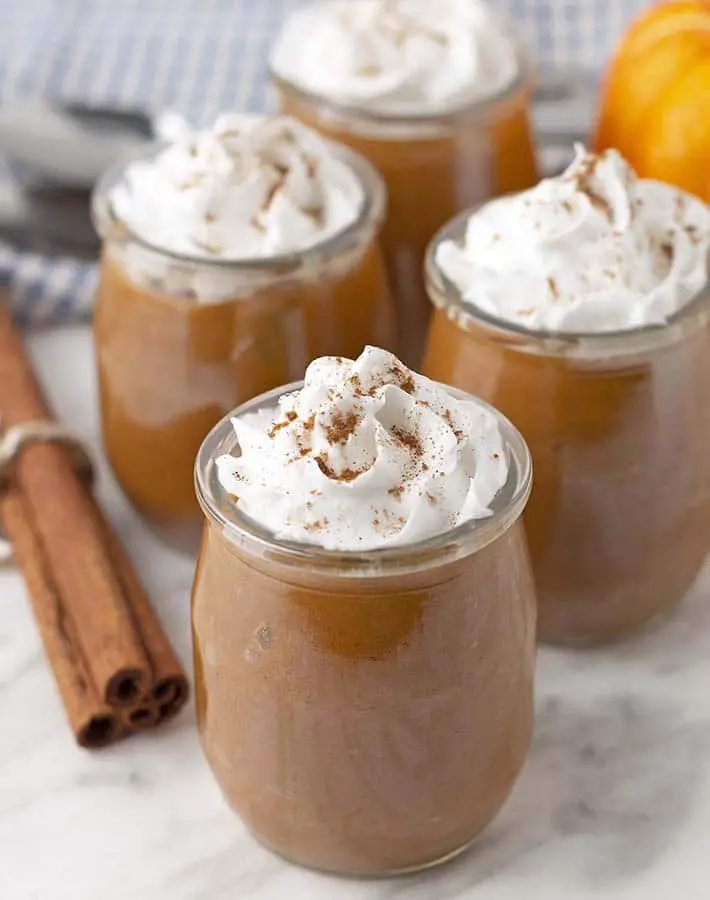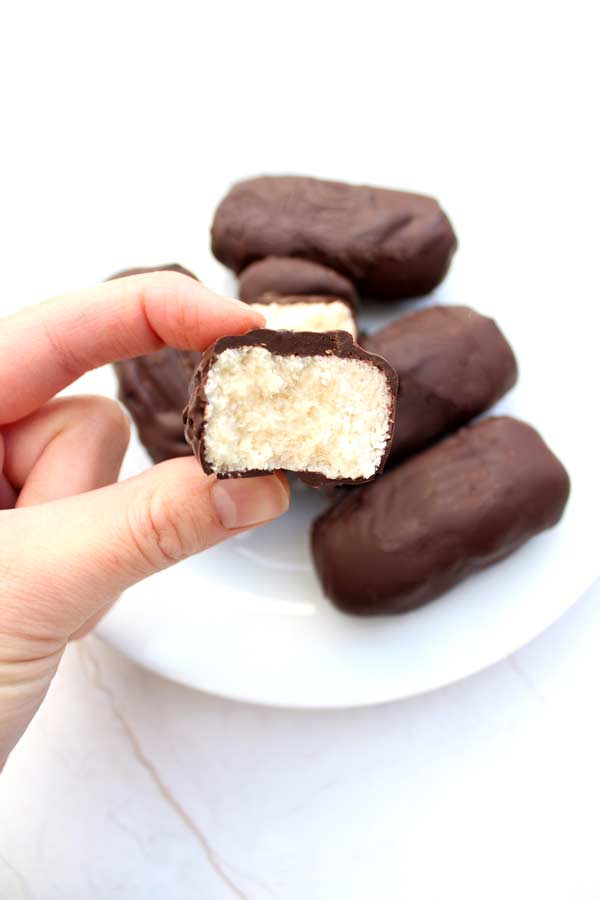 11. If you like chocolate and coconut, this is your dessert! Check out these Vegan Chocolate Coconut Bars by Baked by Clo.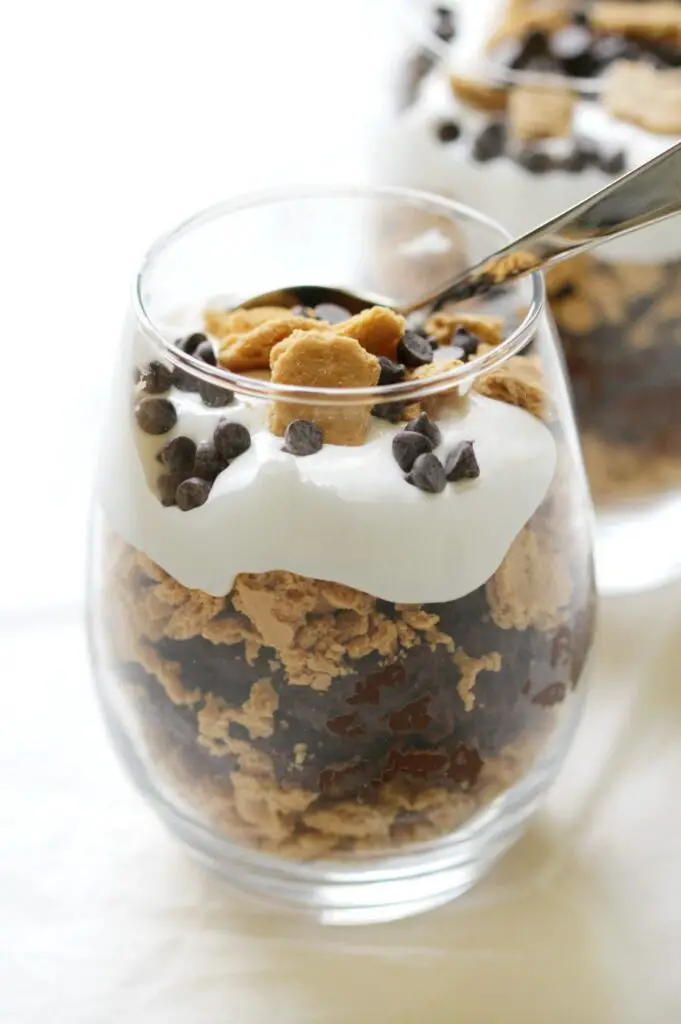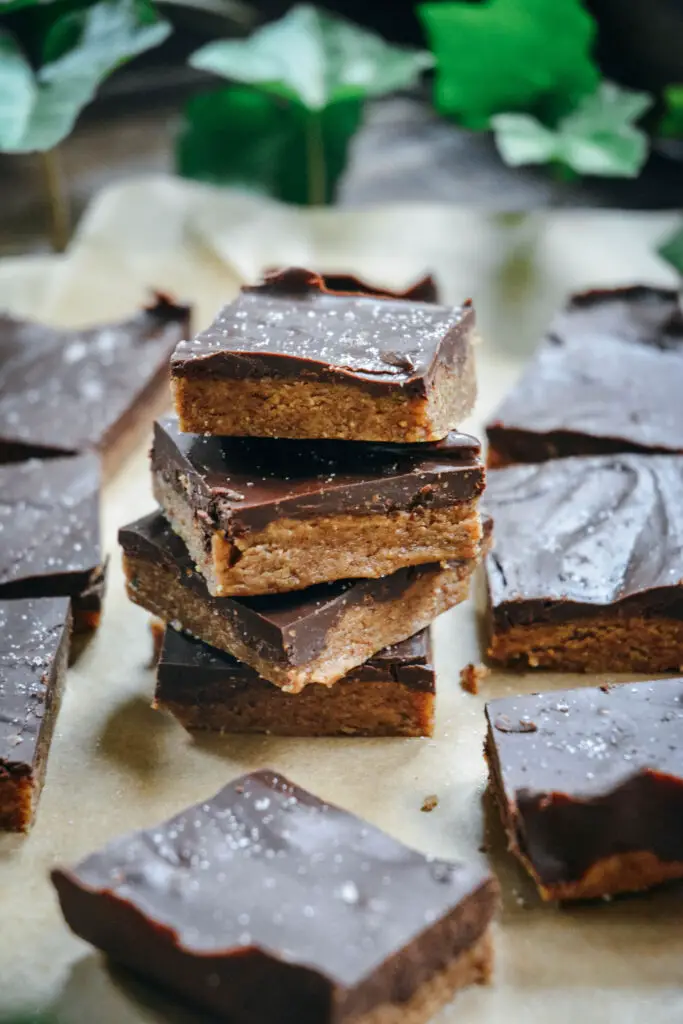 13. Sweet and salty make such a fantastic combination. With these Almond Butter Bars with Salted Chocolate, you'll get the best of both worlds.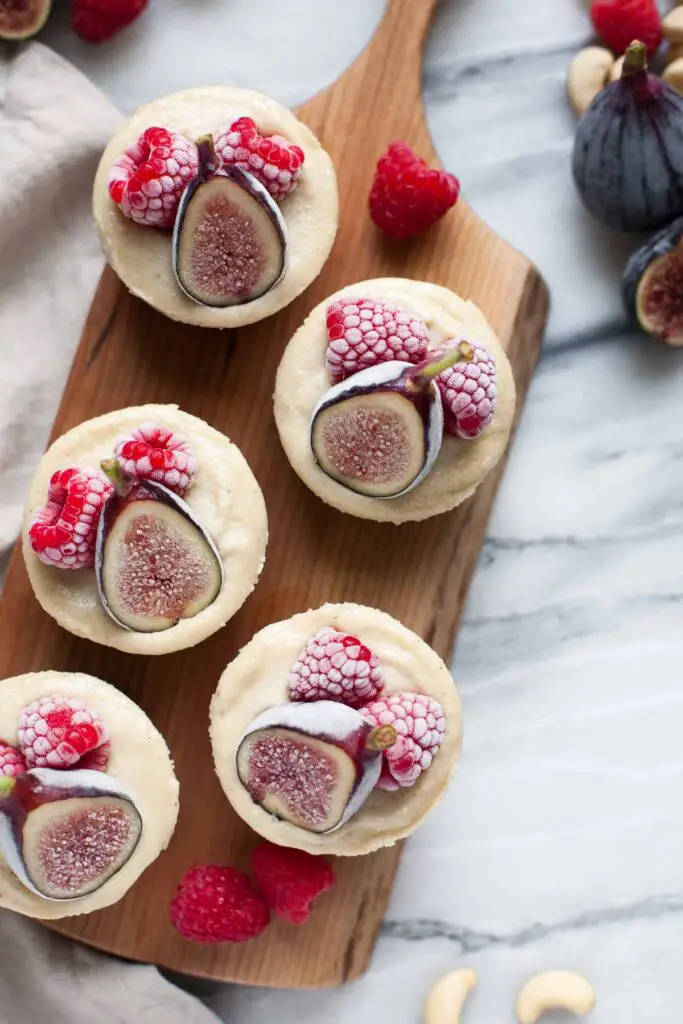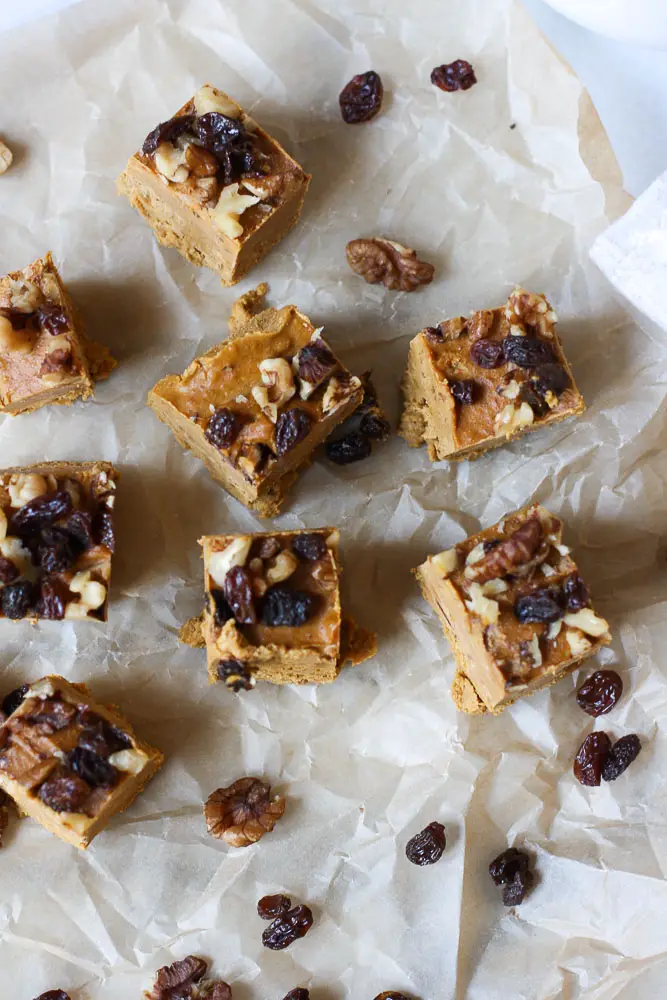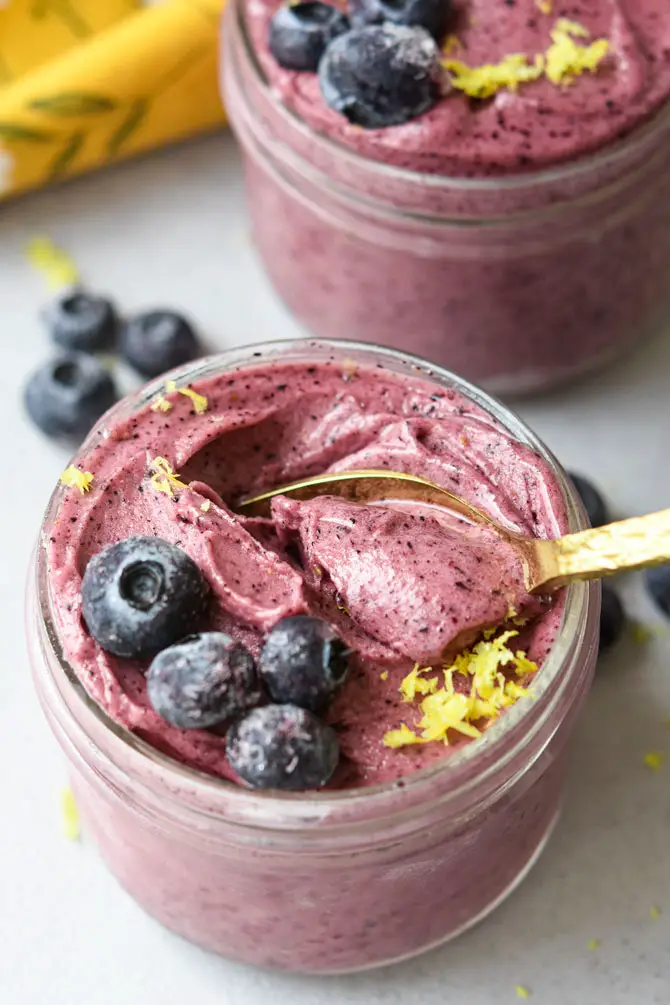 16. We can't have a no bake dessert list without a delicious no-churn ice cream! Here's a wonderful Lemon Blueberry Nice Cream from Meal Plan Addict.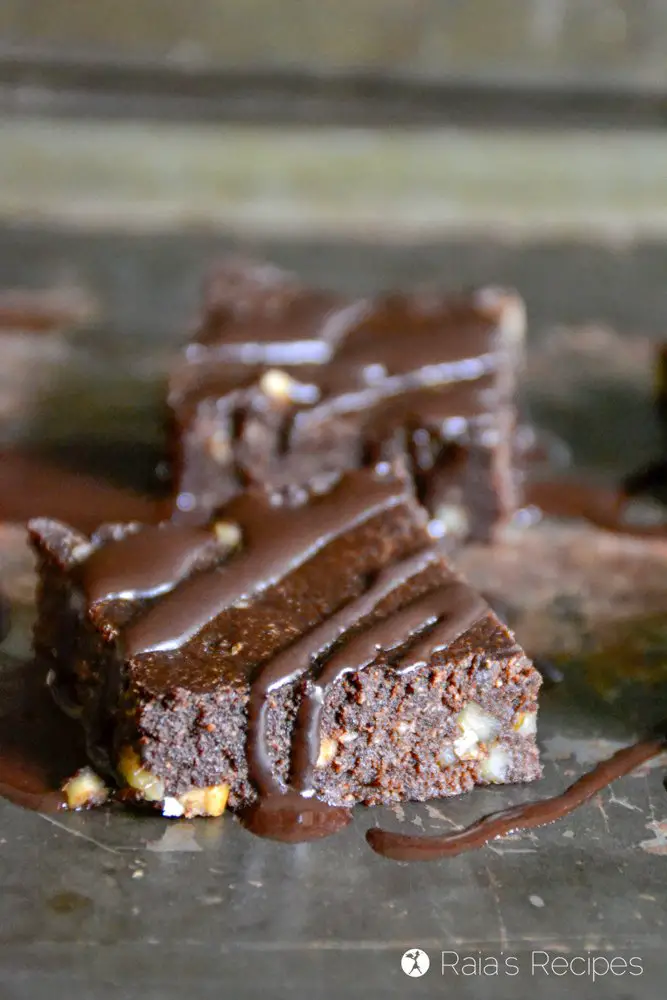 17. Who doesn't love brownies? Especially when they're the no bake kind? Here's a fantastic No-Bake Banana Walnut Brownies recipe from Raia's Recipes.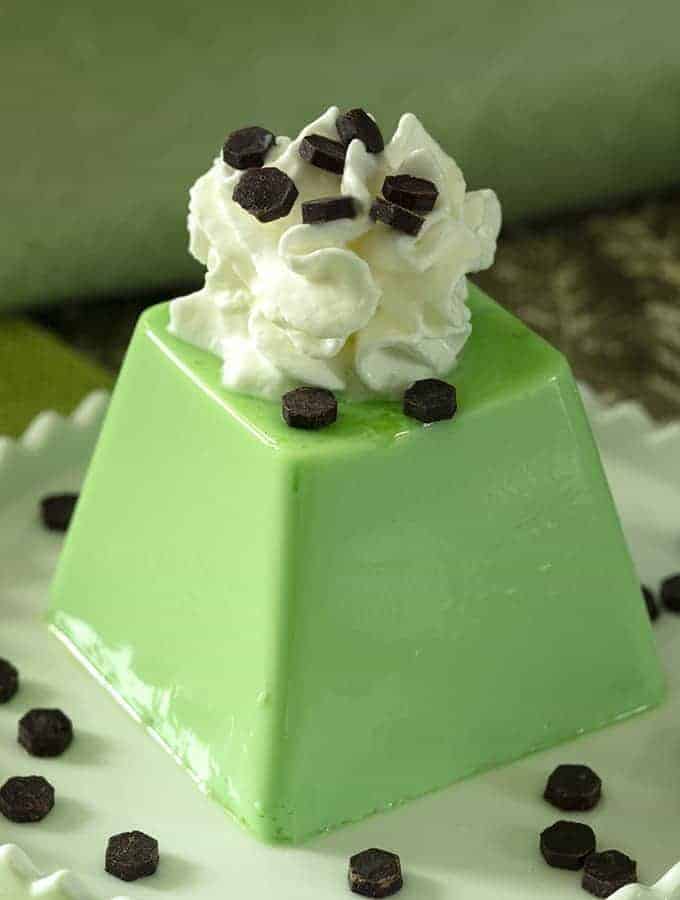 18. This is a vibrant Panna Cotta recipe you're going to love from Two Sleevers.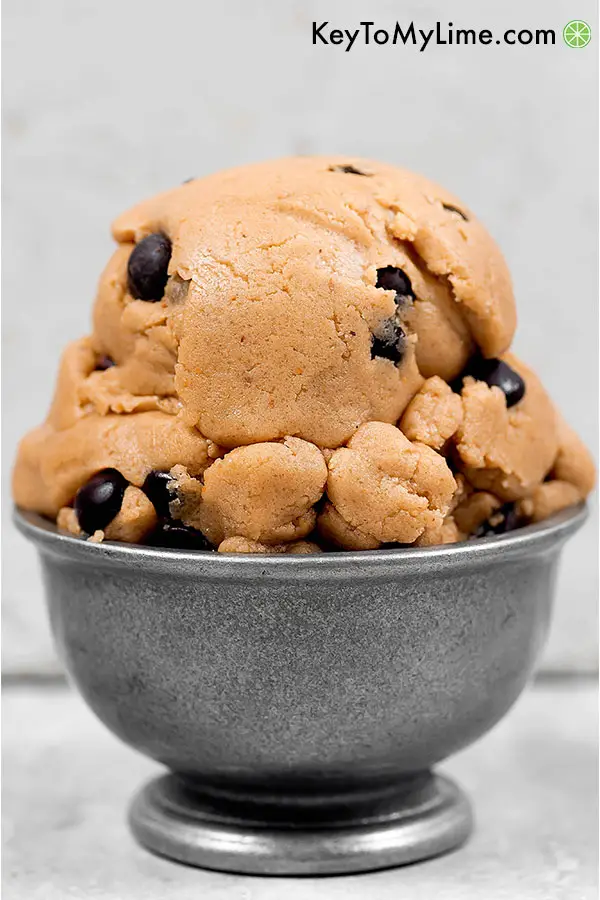 19. If you love cookie dough (who doesn't???), you're going to love this gluten and dairy free Edible Cookie Dough from Key to my Lime.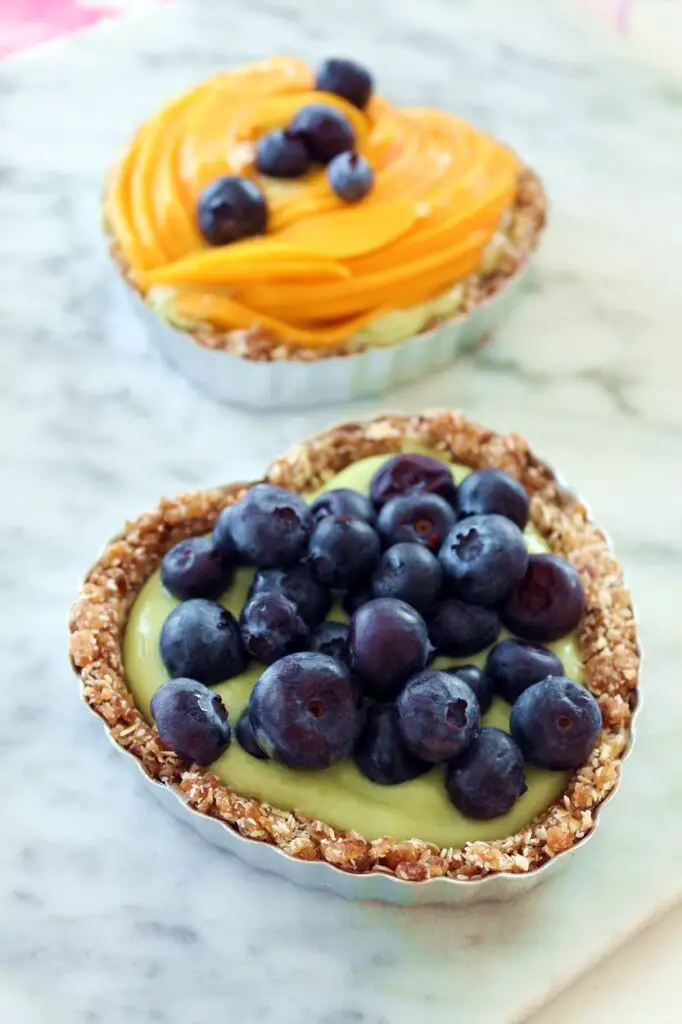 20. Looking to add some fruit to your dessert? This Almost Raw Fruit Tart has you covered. Recipe by Planted365.