If you ever wondered what true adaptogens are, here is a brief overview of some of nature's most powerful medicine. Adaptogens help support the body in stressful times, normalize the immune system, and much more.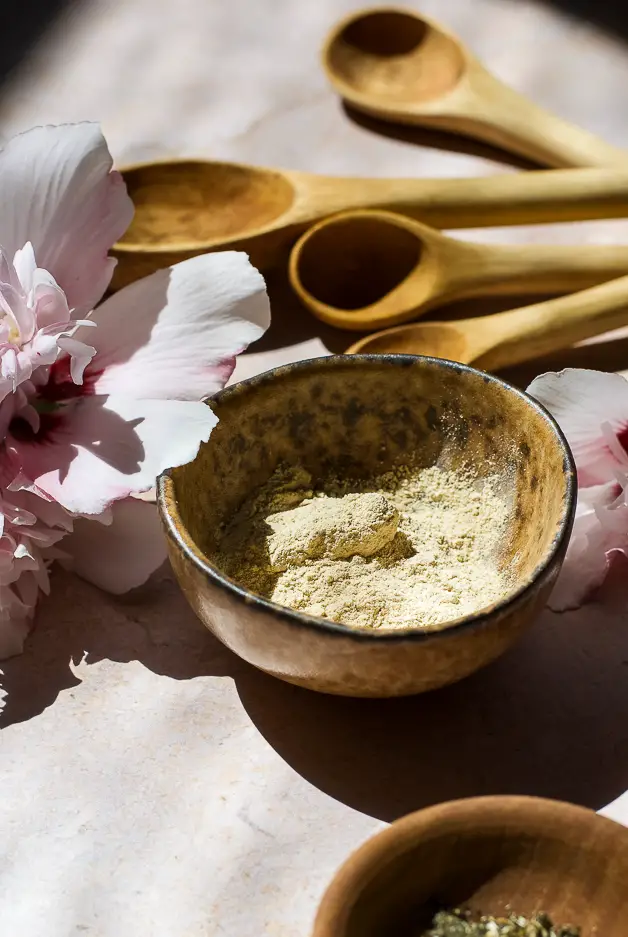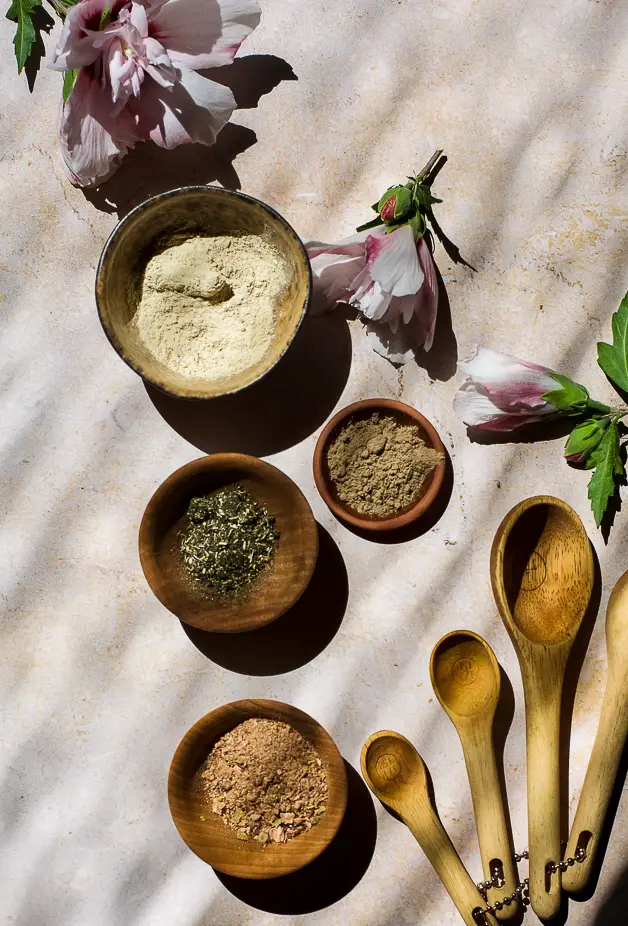 When I first wrote this piece, nearly 6 years ago, there was a lot of misinformation on the internet and unfortunately, I don't think much has changed since then. There is still a lot of confusion about what classifies as a true adaptogen. So I reworked this post to include the most up-to-date list as we understand them to be.
It turns out, there are only nine true adaptogens, and many of them, may not be on the popular list and they are a combination of herbs and roots. So if you've been certain, one of your beloved adaptogenic herbs turns out to not be one, don't worry, they still have tremendous benefits and are listed under the probable adaptogenic herb list.
What Are Adaptogens?
As the name suggests, adaptogens help the body adapt to an array of stressful situations. Chronic stress can tax the body and weaken the immune system making us less likely to fight off infections. The notable thing about adaptogens is that they work incredibly well with the body without significant side effects.
Adaptogenic herbs are considered adaptogens if:
They are considered to be non-toxic on the body at the recommended dose
Non-specific
Help the body return to a normal state
So let's take a look at these.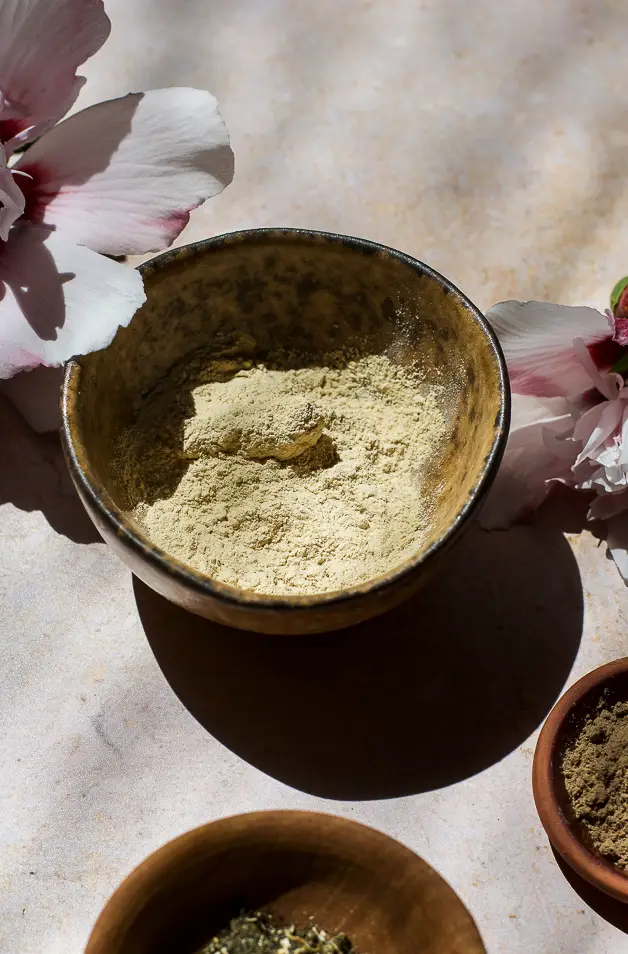 List Of True Adaptogenic Herbs
Ashwagandha
When researching natural ways of getting hormones in check, balancing thyroid function naturally, and reducing anxiety, this herb came up time and time again. After weeks of research, I finally decided to try it. Ashwagandha is a powerful adaptogen. Ashwagandha's has a powerful anti-anxiety effect and relieves insomnia and stress-induced depression. Ashwagandha can significantly reduce cortisol and in turn stress.
Ashwagandha is also the best herb for controlling high cortisol and bringing the body back into equilibrium.
Eleuthero
This was an herb I took for years in conjunction with Astragalus. Another name for Eulethero is Siberian Ginseng. I used it as a natural energy booster. This is another traditional herb used in Chinese medicine that's been around for thousands of years. The first reference in recent times was when Russian Athletes used Eulethero to increase stamina and improve performance.
American Ginseng
You've most likely heard about ginseng and may have even taken some yourself. American Ginseng is well known for increasing mental clarity, boosting the immune system, reducing stress, diminishing menstrual symptoms, increasing metabolism, aiding with weight loss, and also increasing sex drive in both men and women.
Panax Ginseng
Panax Ginseng is best known for its energizing effects. It is used to improve mental and physical performance, improve mood, and cognition by regulating neurotransmitters like serotonin and dopamine.
Rhodiola Rosea
Next to ginseng, this herb takes the #2 spot in popularity. It's used as a physical and mental anti-fatigue agent. Several clinical studies have looked at this adaptogen. One study that looked at stressed induced fatigue concluded that: "A statistically significant improvement in these tests was observed in the treatment group (RRE) during the first two weeks period. No side effects were reported for either treatment noted. These results suggest that RRE can reduce general fatigue under certain stressful conditions." - you can read the whole abstract for additional information.
Cordyceps
Cordyceps is a type of fungi that is thought to support the body's production of ATP (adenosine triphosphate) which is needed for delivering energy to muscles. Cordyceps has traditionally been in used in Chinese Medicine to help with fatigue, sexual dysfunction, and liver and kidney function.
Rhaponticum
Rhaponticum is also known as Maral root, a less commonly known adaptogen that's traditionally used in Siberian Medicine for boosting physical performance. It is high in antioxidants and also helps to regulate protein synthesis and restore healthy and normal energy levels.
Schisandra
Also called five flavor-berry works on the HPA-axis and is well known for its powerful effect on the liver. It's also used to balance hormones, improve digestion and fight fatigue. Some research suggests it's also helpful during menopause as it can help with excessive sweating brought on by hot flashes.
Shilajit
Another adaptogen that's not as well known is Shilajit, a tar-like substance that results from the breakdown of minerals and plant matter. Traditionally it was sourced in Tibet and India. Shilajit is beneficial for brain and memory function, anemia, chronic fatigue, and heart health.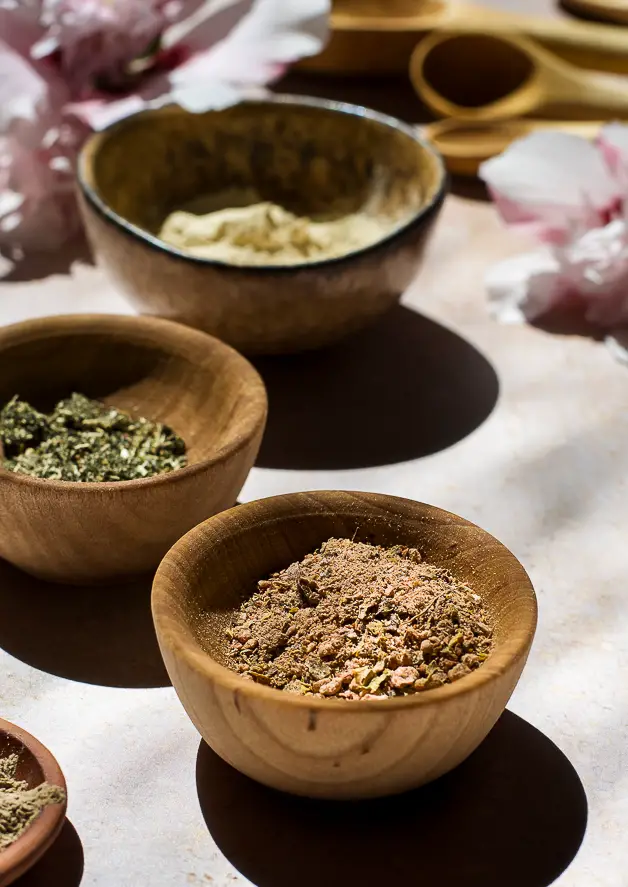 Probable Adaptogenic Herbs
Though these have been moved to the probable adaptogenic herbs list, these are the tried and true herbs and roots that have solid evidence of supporting the body in an adaptogen-like way.
Maca
This adaptogen is considered one of the world's superfoods. It's rich in nutrients such as magnesium, calcium, potassium, calcium, and zinc. It also contains numerous amino acids. Maca's benefits include balancing hormones and improving sexual function in both men and women. It may also help alleviate symptoms of menopause, especially depression and anxiety related to it. "Preliminary findings show that Lepidium meyenii (Maca) (3.5 g/d) reduces psychological symptoms, including anxiety and depression, and lowers measures of sexual dysfunction in postmenopausal women independent of estrogenic and androgenic activity." Maca is also relied upon by athletes to increase stamina and performance. It's also been shown to improve learning and memory.
Astragalus
Has been used in Chinese medicine for thousands of years. It's been used to ward off stress - both mental and physical. Since it acts as an anti-inflammatory agent, it helps to ward off a whole host of modern-day diseases that are often attributed to chronic inflammation. It also significantly boosts the immune system.
Holy Basil Or Tulsi
This is a highly regarded herb in Ayurvedic Medicine. Some of the considerable benefits of Holy Basil are for reducing anxiety, hypothyroidism, acne, and blood sugar regulation, which makes it especially important for those suffering from Diabetes. This placebo-controlled study suggests that Holy Basil possesses cognition-enhancing properties as well.
Licorice Root
Another adaptogen found in traditional Chinese medicine that's held its ground over the millennia. Its powerful anti-inflammatory, anti-viral, and liver protective effects as well as mild laxative effects, have been studied time and again. However, one study suggests that overuse can lead to complications such as "unexplained hypokalemia and muscle weakness."
Word of caution
While most of these adaptogenic herbs are perfectly safe to use, it's always recommended that you do your own research as some may interact with certain medications. Most GPs will have no idea what you're talking about if you mention adaptogens, though some may pleasantly surprise you. So please be sure to check if taking them is right for you.
When it comes to pregnancy and breastfeeding, caution is recommended, and again do your research.