A delightful collection of 30 Gluten and Dairy-Free Side Dishes. Here you'll find old favorites as well as unique and flavorful new ones.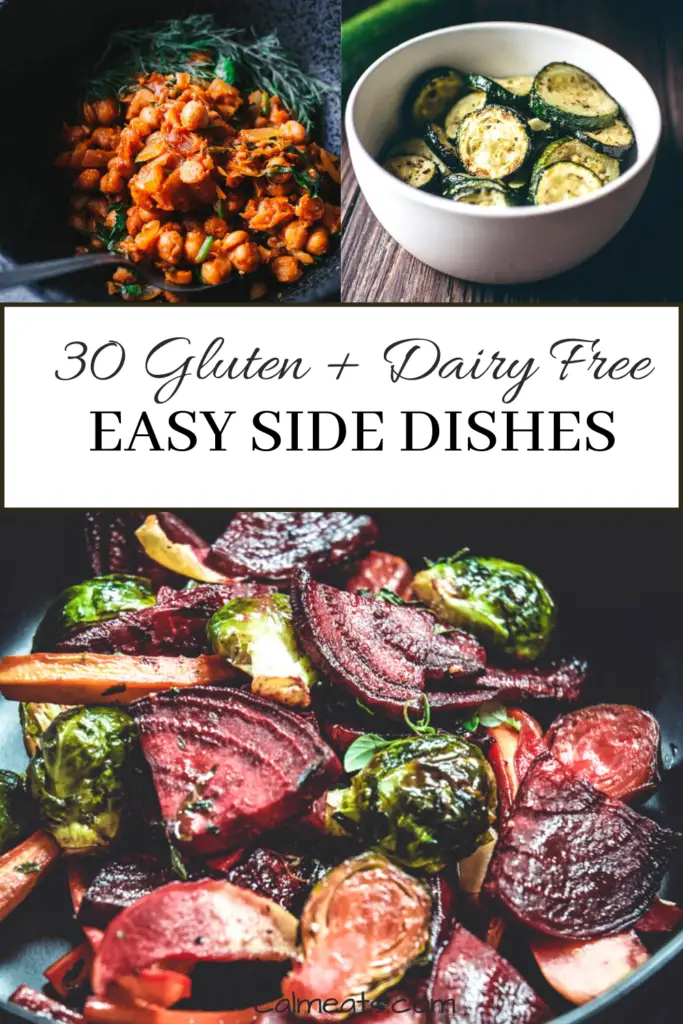 Sides belong in a league of their own. I hardly ever make an entree without keeping in mind its supporting partner, the side-dish. Without a proper and complimenting side, an entree is lifeless and dare I say, even boring.
So today is all about sides dishes. With the help of some amazingly talented bloggers, I've rounded up 30 easy gluten and dairy-free side dishes that work well any time of year. Nearly all of them are vegan and all are of course gluten and dairy-free.
Without much fuss, let's get to the good stuff...
30 Gluten and Dairy-Free Side Dishes