A delicious, fresh, and filling Mexican Tomato Salad with Black Beans, Corn, and Avocado that makes for a perfect summer salad or side dish.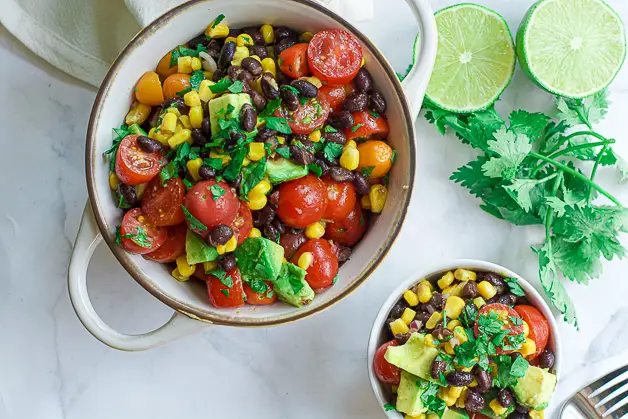 Jump To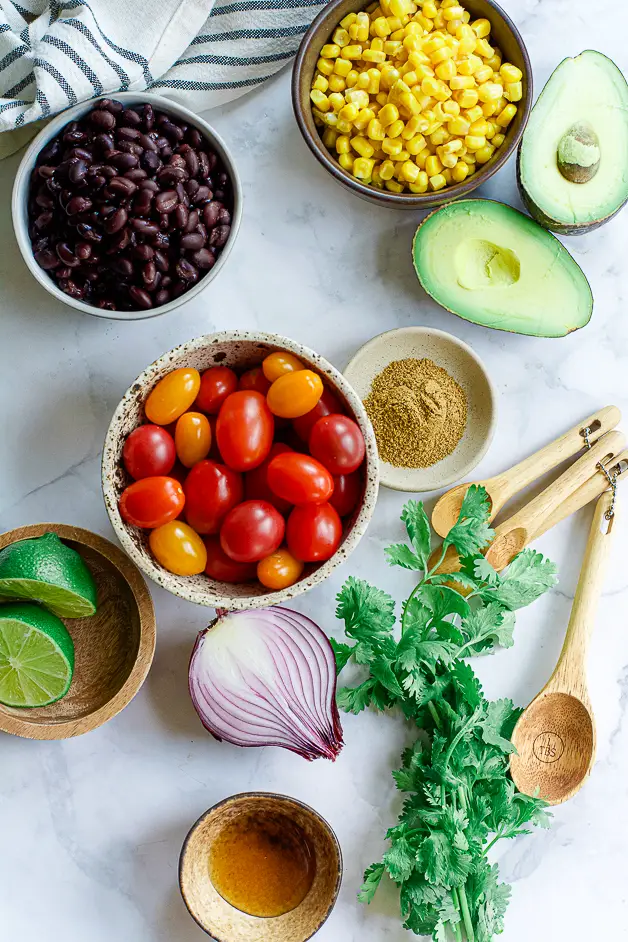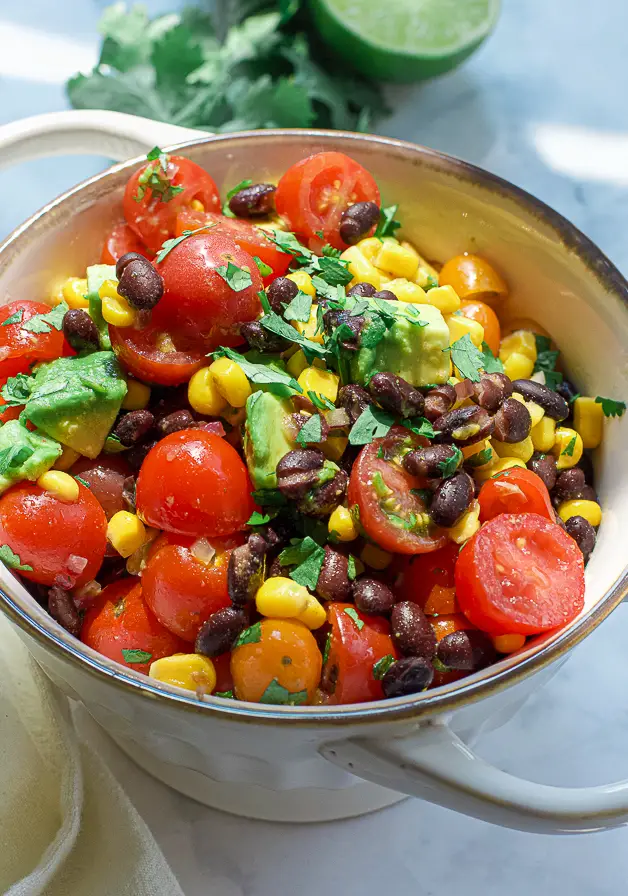 If there is one summer salad to rule them all, this Mexican tomato salad would be it for me. It is in my book the best summer salad because it pulls in all of the season's freshest produce and you just can't have summer without a fantastic summer salad. It's also an easy side dish for a barbeque and also holds up really well.
This tomato summer salad goes perfectly with grilled chicken as well as burgers or if you're keeping things meatless, as its own main attraction.
And if you're looking for more summer salad recipes, try these Mediterranean balsamic grilled vegetables, herby cucumber salad with tomatoes and chickpeas, or this spicy arugula salad with berries.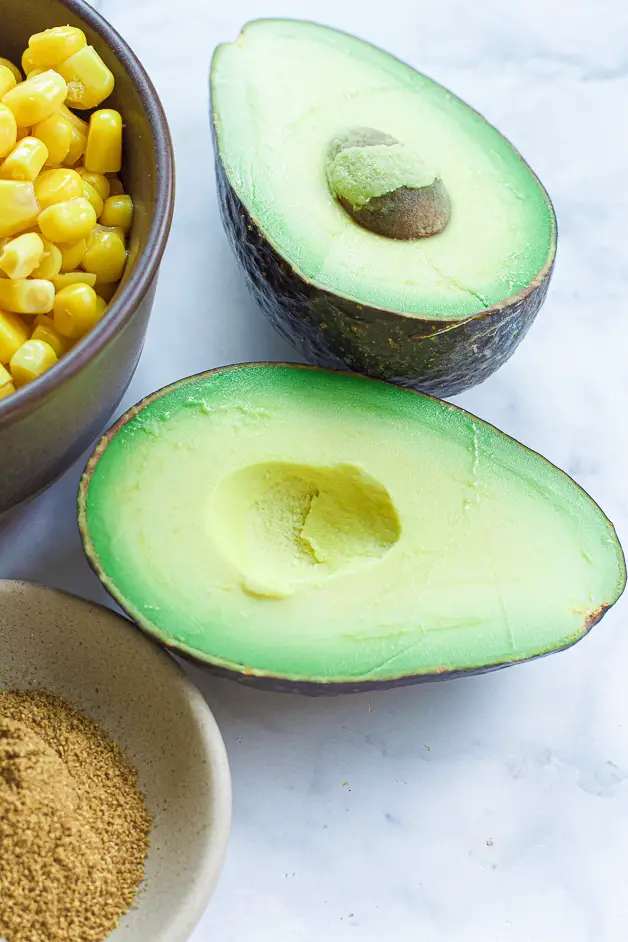 Why You'll Love This Salad
It's vegan
Gluten-free
Dairy-free
Nutritious and filling
Delicious and flavorful
Super easy to make
A perfect summer side dish or salad
Ingredients
Canned corn - If you want to use freshly husked corn, that's even better.
Canned black beans - If you have a particularly sensitive stomach, you can easily cook the beans from scratch.
Red onion - It gives the salad loads of flavor and a little goes a long way.
Baby tomatoes - You can use grape tomatoes, cherry tomatoes or any other tomato you'd like.
Avocado - A ripe avocado but not overly ripe is ideal in this easy summer salad.
Lime - A juicy lime will work best.
Honey - The honey adds a wonderful subtle sweetness to the tomato salad.
Ground cumin - This is an essential component of the dressing.
Cilantro - A wonderful way to finish off the salad.
Extra virgin olive oil - You definitely want a delicious and fruity olive oil for this dressing as it ties the entire Mexican salad together.
Salt and pepper - add as much or as little to taste.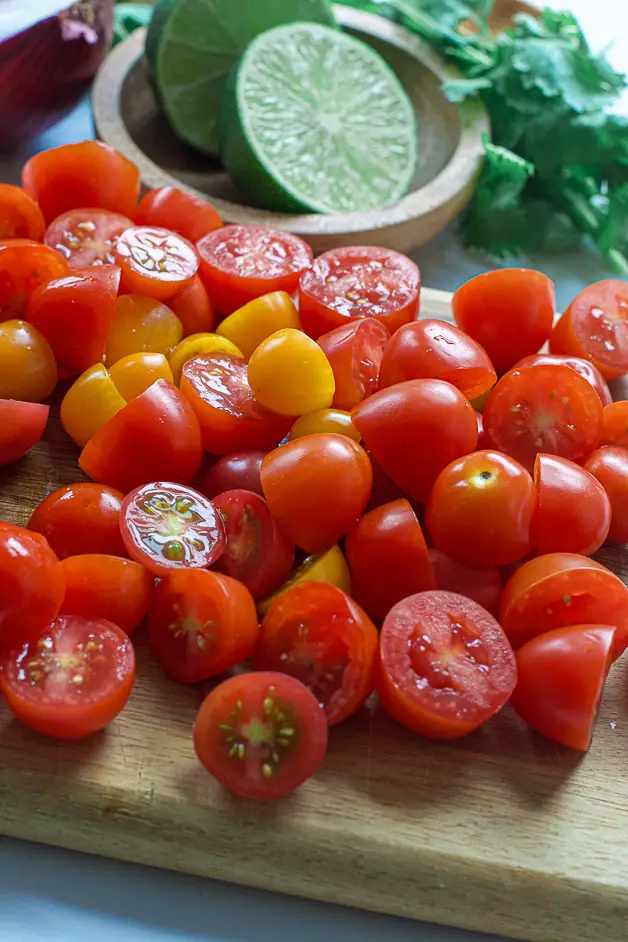 Let's Make It
Step 1. Make the dressing by combining the extra virgin olive oil, cumin, honey, salt, and pepper.
Step 2. Cook corn and onion until fragrant and combine with the rest of the ingredients.
Step 3. Toss everything together and serve right away.
For full recipe instructions, see the recipe card.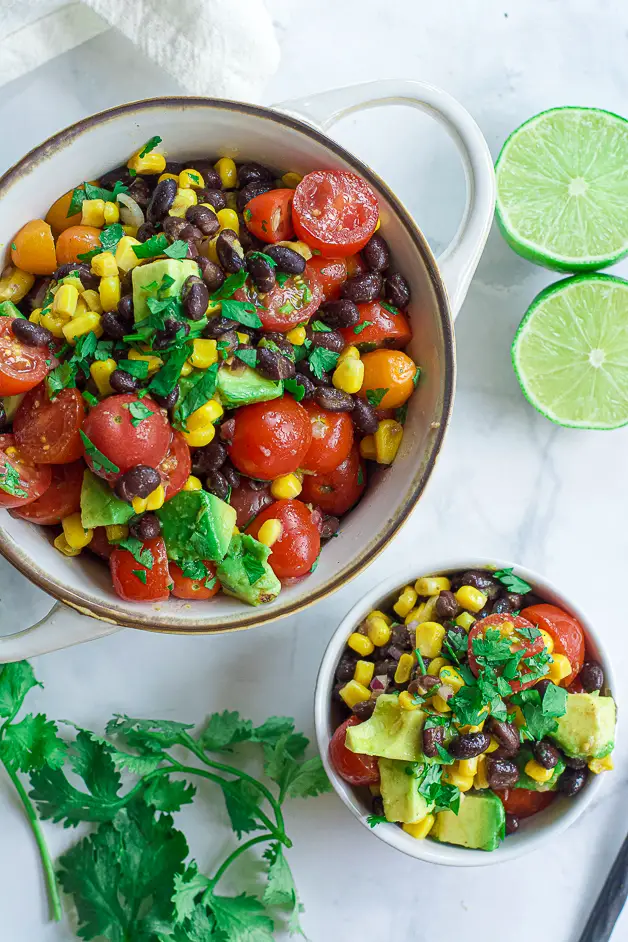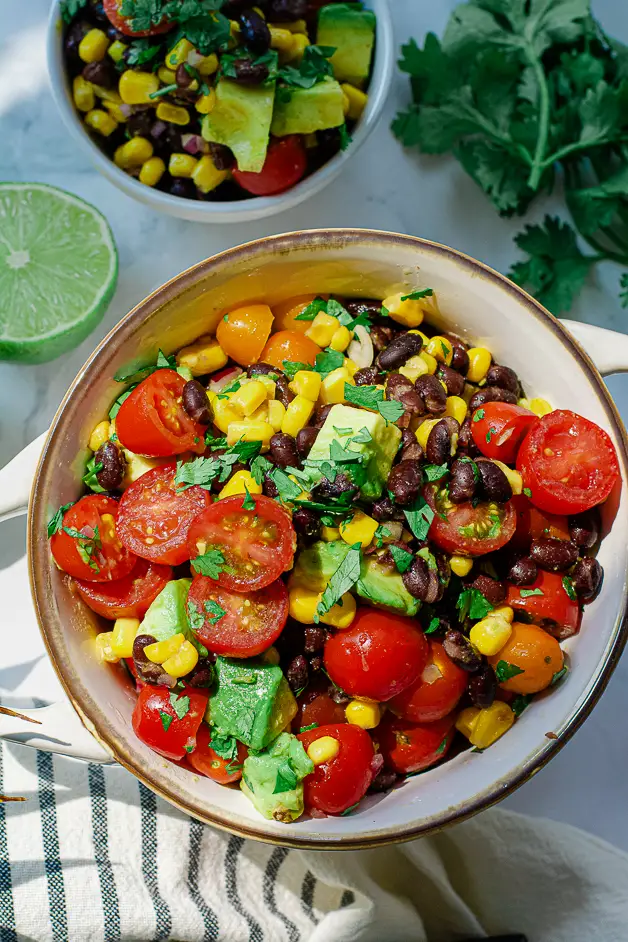 Tips And Substitutions 
Do You Have To Cook The Onions And Corn?
You certainly don't have to but I find it adds much more flavor to the salad with the onion slightly cooked and the corn a little chared. It brings out the natural sweetness in the corn and red onion.
Can You Use Fresh Beans?
Sometimes I take shortcuts and used canned but it's not ideal for gut health so if you want to make this salad easier on digestion, soak and cook black beans yourself and use nearly 2 cups to get the equivalent.
What About Fresh Corn?
If you don't want to use canned corn, feel free to use an ear of corn and just remove the kernels and cook them a bit longer until soft and cooked through.
Can You Leave Out The Cilantro?
Not everyone loves cilantro as much as I do. If you'd rather go without, feel free to skip it.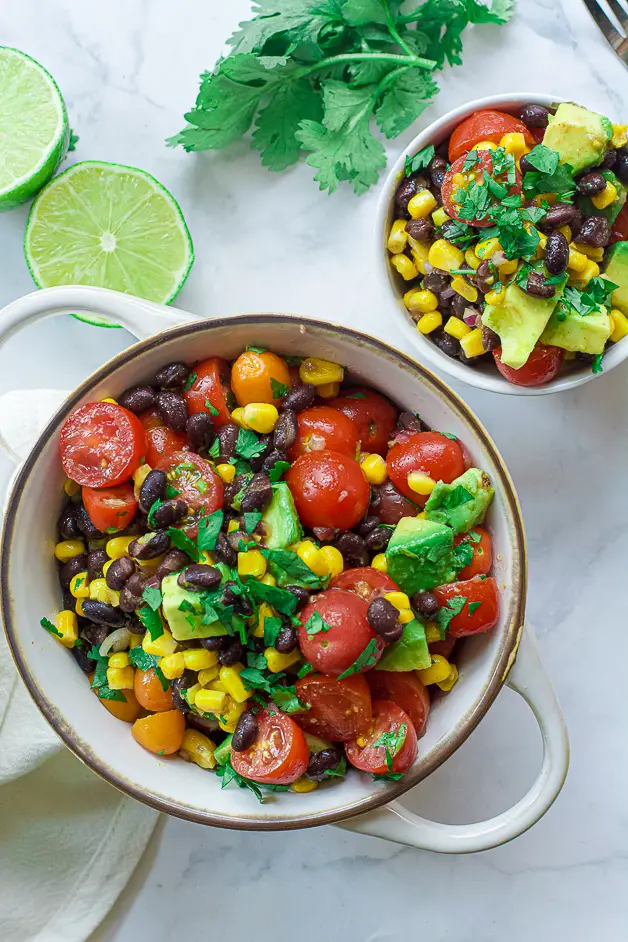 📖 Recipe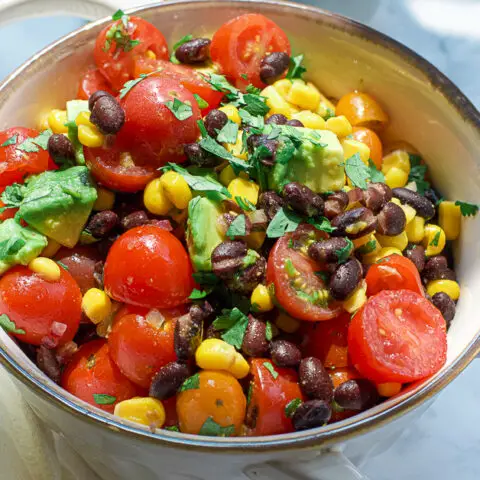 Mexican Tomato Salad with Black Beans, Corn and Avocado
A delicious, fresh, and filling Mexican Tomato Salad with Black Beans, Corn, and Avocado that makes for a perfect summer salad or side dish.
Ingredients
4 tablespoon extra virgin olive oil
1 can organic corn, drained and rinsed
2 can organic black beans, drained and rinsed
1 tablespoon finely chopped red onion 
1 lb baby tomatoes, cut in half or quarters
1 avocado, cut into chunks 
juice of one lime
½ teaspoon honey
½ teaspoon cumin
1 rounded tablespoon chopped cilantro 
½ teaspoon salt
¼ teaspoon freshly ground pepper 
Instructions
1. Drain and rinse corn and beans, separately.

2. In a large bowl, add 3 tablespoon extra virgin olive oil, honey, lime juice, cumin, salt, and pepper and whisk well. Set aside.

3. Preheat frying pan on medium and add 1 tablespoon extra virgin olive oil. Add corn and cook stirring regularly until all the liquid is drained and the corn starts to get some color – about 10 minutes.

4. Add finely chopped red onion and cook for 1 minute. Remove corn and onion from pan and add to bowl with dressing.

5. Add beans, tomatoes, cilantro and combine everything well until the salad is coated with dressing. You can refrigerate until ready to serve.

6. Lastly, add the avocado and additional cilantro and adjust seasoning.
Notes
You can make this salad in advance but wait to add the avocado until you're ready to serve as it will oxidize.
Nutrition Information:
Yield:

8
Serving Size:

1
Amount Per Serving:
Calories:

183
Total Fat:

11g
Saturated Fat:

2g
Trans Fat:

0g
Unsaturated Fat:

9g
Cholesterol:

0mg
Sodium:

151mg
Carbohydrates:

18g
Fiber:

6g
Sugar:

3g
Protein:

5g