In Partnership with Seed Daily Synbiotic. All opinions expressed are my own.
Here is an honest review of my experience with Seed Probiotic (Daily Synbiotic) from mechanism to packaging to personal experience.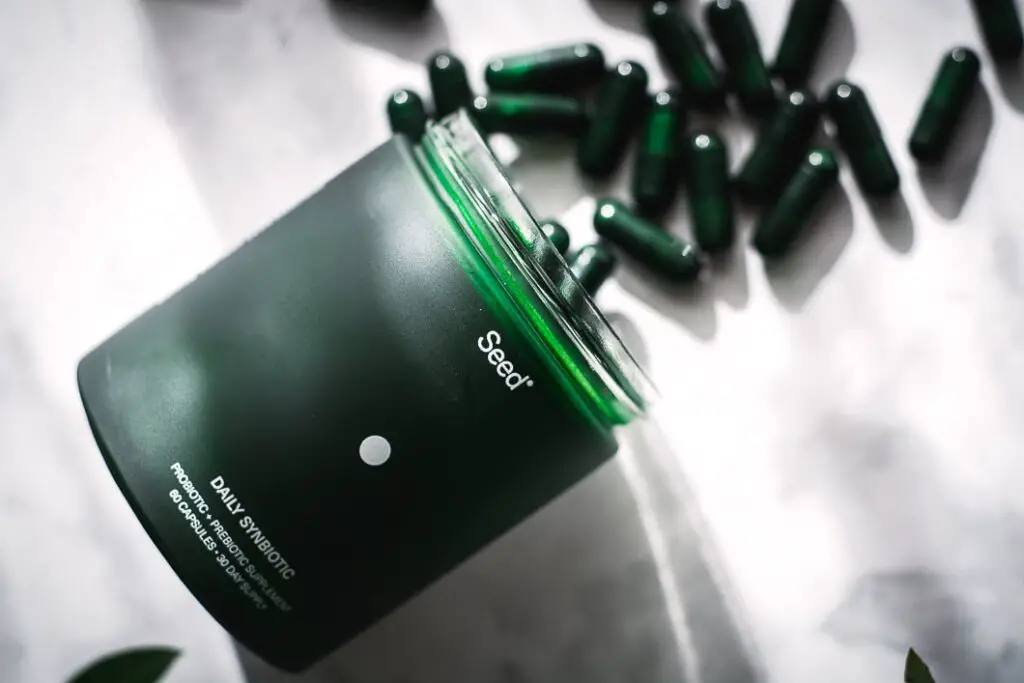 As someone who has struggled with gut issues on and off since the age of 16, I can say without a doubt, that my entire reason for starting this blog was to improve my gut health. And if you're reading this, chances are, you're after the same thing. I hear you. Struggling with gut issues, IBS, or food intolerance is a lifelong journey. It's about discovering what works, fixing things when they don't, and continuing on. There really is no silver bullet. But one factor that I keep coming back to over and over is the importance of maintaining a healthy microbiome. As Hippocrates said it so poignantly: "All disease begins in the gut".
Therefore, it has become my life's mission to figure out a way to improve mine. And today I want to share an honest review of a very different probiotic I started taking. Which is actually not a probiotic at all, but rather a combination of a prebiotic and a probiotic simply called a Synbiotic. Thus, I want to take a deep dive with you into all things gut health, pre, and probiotics, and talk about how 2 little pills have started making a difference in my life. But first, let's look at the connection between microbiome and health.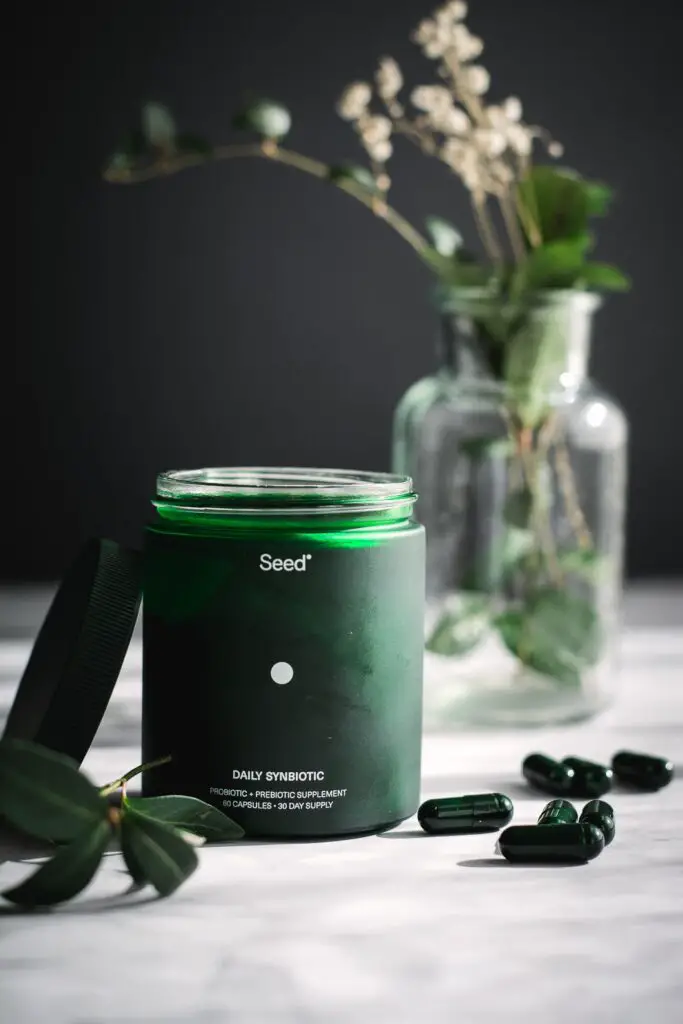 Understanding The Microbiome And Its Impact On Health
Since there is much to unpack when it comes to the microbiome and our overall health, I will keep it simple. Everything that enters our bodies primarily comes in the form of air and food/drink. Air goes one way and everything that needs to be digested another. This is where the digestive system has the important role of filtering out everything that's beneficial and everything that isn't.
When the digestive system does not function at its highest capacity, we run into a lot of trouble. An imbalance in our gut health can lead to IBS, IBD, Type 2 Diabetes, obesity, food allergies/sensitivity, skin conditions, heart disease, anxiety, depression...I could go on and on. An imbalance in our gut ripples throughout our body and leads to much more than just diarrhea or constipation.
Who is Seed?
Seed was started by Ara Katz and Raja Dhir and is supported by some of the top scientists and doctors in the field.
They are a science-backed company that has been involved in actual clinical trials. Their bacteria strains have collectively been studied in "16 strain-specific, double-blind, placebo-controlled, published human studies conducted in the United States, United Kingdom, Italy, Spain, and Japan, as well as 13 in vitro/ex vivo mechanistic studies."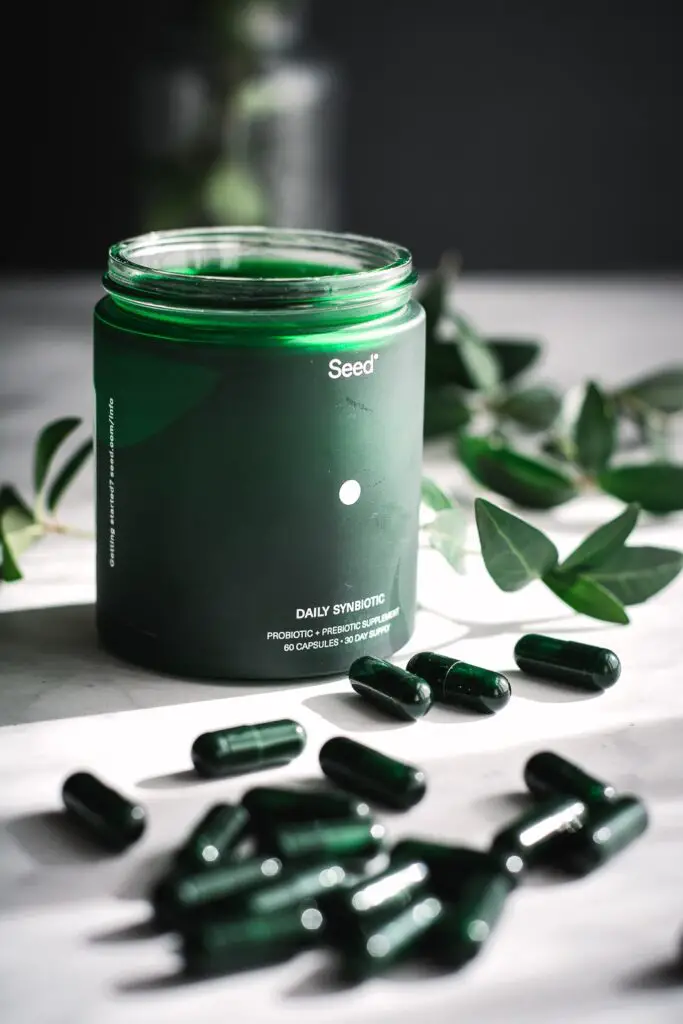 Seed Daily Synbiotic
Seed Daily Synbiotic is a 2 in 1 capsule that contains a blend made of prebiotics and probiotics. The collection of strains, methods, and formulations go far beyond what is found in typical probiotic foods such as fermented vegetables and drinks.
Seed's Daily Synbiotic focuses on:
Gastrointestinal health - It supports digestive health by maintaining regularity, hydrating stool, increasing transit time, and alleviating occasional constipation.
Gut Barrier Integrity - This is important as our gut lining is essentially made up of just one layer of cells. Improving the integrity of the gut lining keeps the bad stuff from getting into our bloodstream (which can cause all of the metabolic issues mentioned earlier).
Gut Immune Function - By increasing the production of short-chain fatty acids, supports the conversation between intestinal cells and immune cells.
Cardiovascular Health - By promoting heart health and supporting healthy intestinal recycling of cholesterol and bile.
Dermatological Health - It reinforces the integrity of skin by focusing on the gut-skin-axis.
Micronutrient Health - It also supports folate production and the synthesis of vitamin B12 in vitro.
You can read about the complete list of strains that support each these pillars in the "Formulation" part of this post.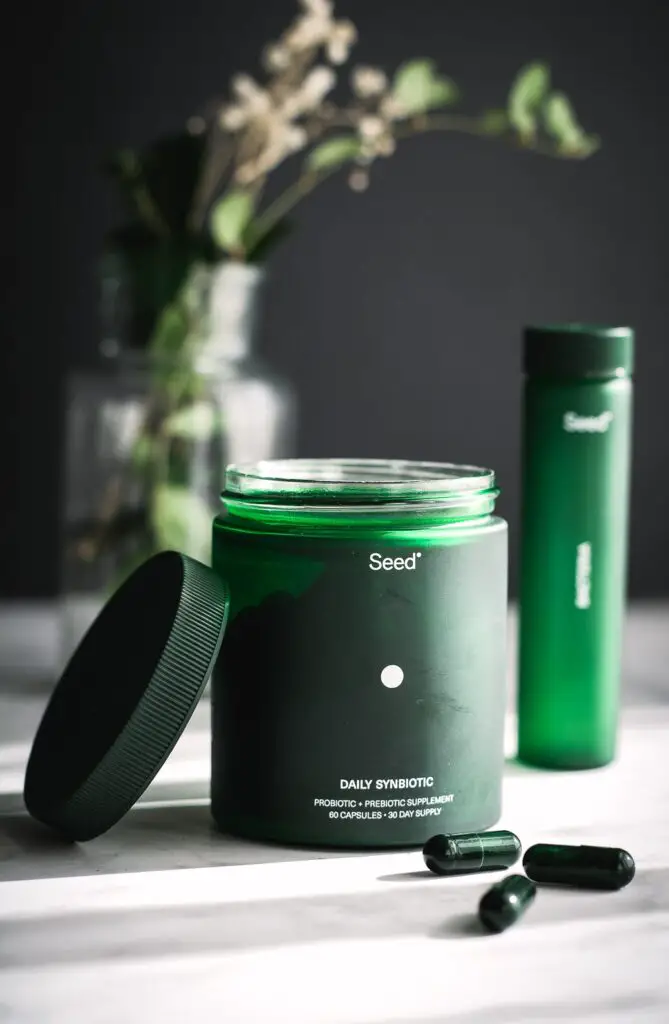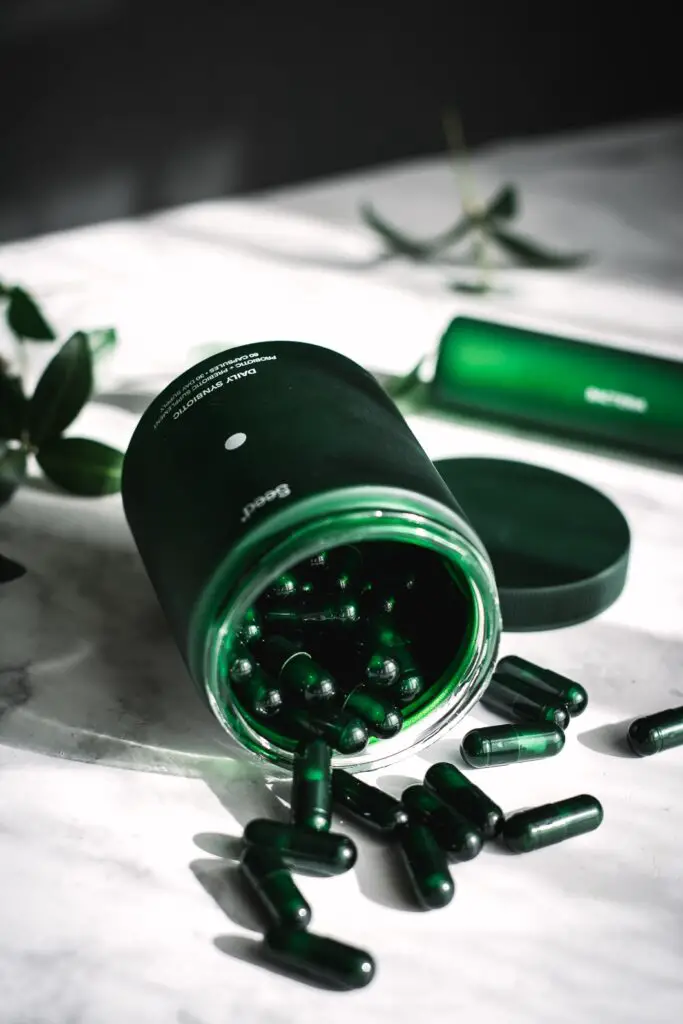 Seed's 2 in 1 Technology + Surviving Stomach Acid
The truth is many probiotics supplements never actually get to the part of helping our bodies because they can't withstand the acidity of the stomach but Seed has come up with a technology that "protects against stomach acid, digestion enzymes, and bile salts, safeguards viability through digestion and delivers an average of 100% of our probiotic starting dose to your colon. The outer capsule also serves as an elegant barrier to oxygen, moisture, and heat—no refrigeration necessary."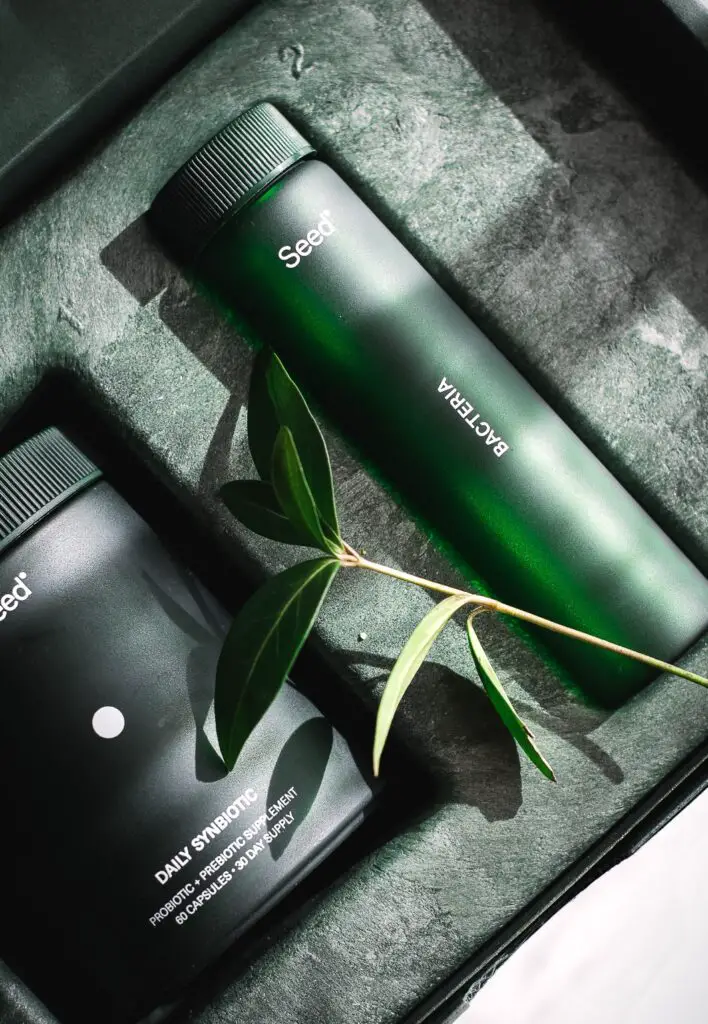 Daily Kids' Probiotic
The latest addition to the Seed family has been a Pediatric Daily Synbiotic, which is specifically designed for children's digestive systems. It is a 9-strain pediatric synbiotic that has been through a randomized double placebo study, to show its effectiveness and improvement in children.
Packaging And Sustainability
I am a visual person and my very first reaction upon receiving the package was WOW. The initial package contains a beautiful glass jar with a 30-day supply, along with a smaller travel glass jar. The entire package is sustainably made and biodegradable.
The second shipment comes in a recyclable small compostable paper bag with a 30-day supply to add to your jar. The capsules are protected using biodegradable corn foam, which you can eat, dissolve in water, or add to your compost. Basically, it is easy on the eye and the environment. Win-win in my book!!
My Experience With Seed Daily Synbiotic
Now let's talk about my personal experience.
I'll be honest, I was skeptical. I've been taking probiotics for years and hopped around from brand to brand. Some that have high CFUs have caused bloating, stomach pain, and discomfort, and others have simply done nothing. Therefore I went into this with an open mind but also with a slightly pessimistic attitude, because really? Could this be that different? Well, it turns out it is.
This didn't happen overnight. At first, I didn't really think anything was actually improving because I wasn't experiencing side effects, but by about week 3 or so, I started to notice a difference. It wasn't actually a difference, I noticed I was experiencing less pain and overall discomfort which led me to - oh, this is working. Years later, things have drastically improved!
It's rare that I find something that actually works, that's backed by respectable doctors and most importantly, science.
The way I started taking the Daily Synbiotic was 1 capsule for one week and then increased to the recommended 2 capsules. It is recommended that the capsules be taken on an empty stomach with water.
Try Seed Daily Synbiotic + Special Discount!
I realize cost is a factor, so if you're interested in trying Seed Daily Synbiotic, you can use the code CALMEATS15 and get 15% off your first subscription. I hope your experience with this revolutionary synbiotic is as good as mine and I'd love to hear your thoughts!