Here is a quick, nutritious, and delicious matcha and moringa latte that's full of antioxidants and amino acids. It's the perfect latte to start the day or a pick-me-up in the afternoon.
Jump To
I have a slight obsession with warm elixirs. They've been part of my regular day for several months now. And lately, I've added a matcha and moringa latte to the repertoire. Truthfully, preparing a warm drink, with mindfulness and intention has become a highlight in my day. A meditative act of sorts. Sure, there are no magical powers associated with this elixir but there is a ritualistic slowing down and multiple benefits that come with it, that do in a way feel in a way transformative.
Just the act of preparing this latte can bring me into the present moment, ground me and for just a little while, slow me down in my otherwise harried day.
While I don't much care for the phrase "self-care" because it gets thrown around in all sorts of negative ways (i.e. spa days and vacations in Aspen or Morocco), I feel it is absolutely necessary that we actually take care of ourselves - physically and emotionally. And that's not to say that we become self-absorbed and make everything about ourselves but simply include some time to recharge.
Anyway, where was I? Right, match and moringa. Making this matcha and moringa latte to me is self-care. When I feel stressed, tense or just experiencing the effects of the daily grind that can get to all of us, I hit pause. Yup, just like that - I just remove myself from it all and prepare myself for a few minutes of bliss.
Honestly, it's amazing what removing yourself from a stressful situation can do. It's a complete reset, particularly when this little break consists of making a delicious and invigorating drink.
So let's talk about what goes into this latte and why it's so good for you.
It's likely that you've heard of matcha. But have you heard of moringa? And according to research, moringa oleifera, also known as the miracle plant, has been named for its antidepressant, anti-fungal, antiviral and anti-inflammatory properties. *However, if you are pregnant, nursing or trying to get pregnant, you should not take moringa as it causes uterine contractions and lowers fertility.
Like green tea, matcha comes from the Camellia sinensis plant but it's grown in a different way to increase its chlorophyll production and increase the amino acid content. This means, with matcha, you will get a higher amount of caffeine and also a higher amount of antioxidants.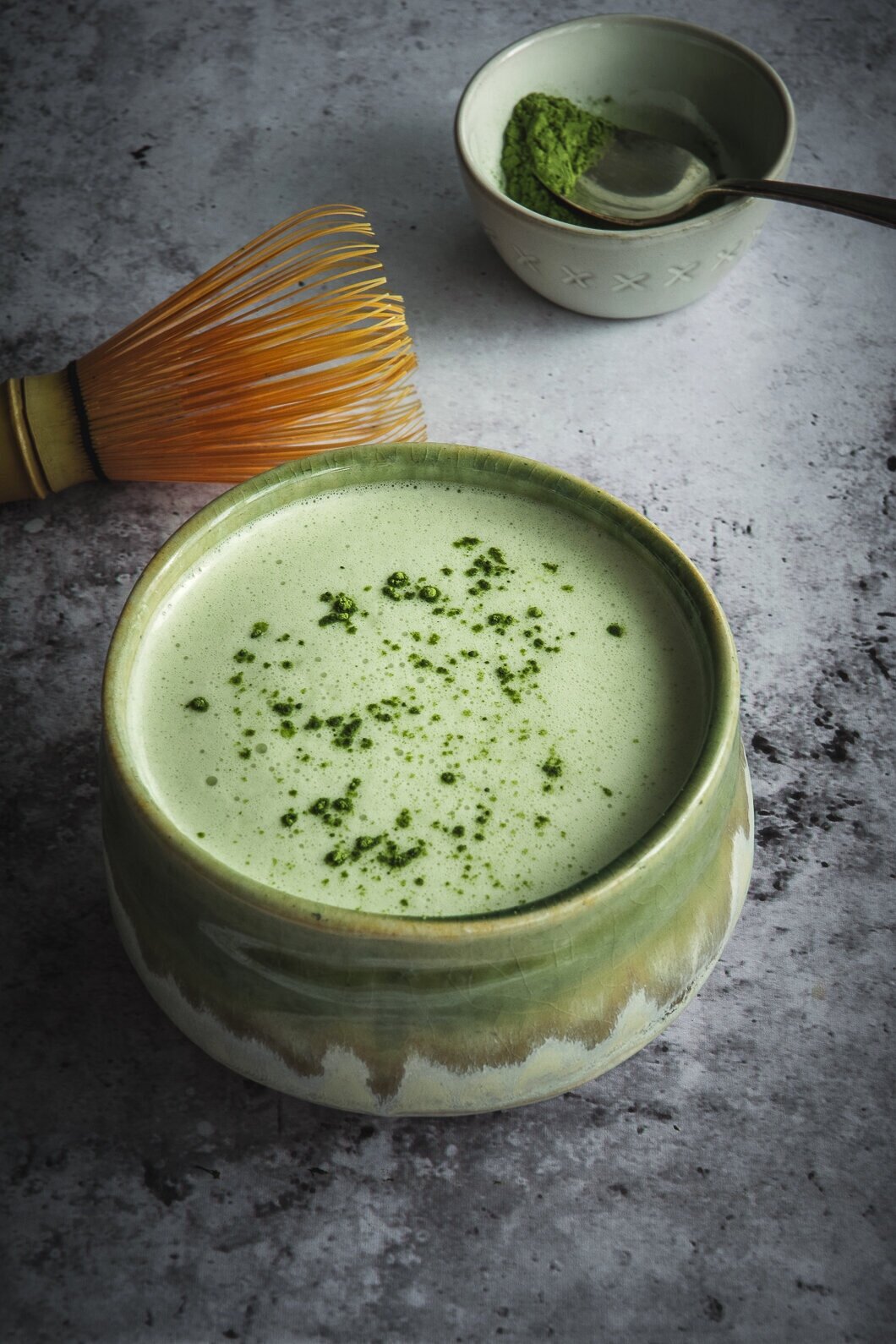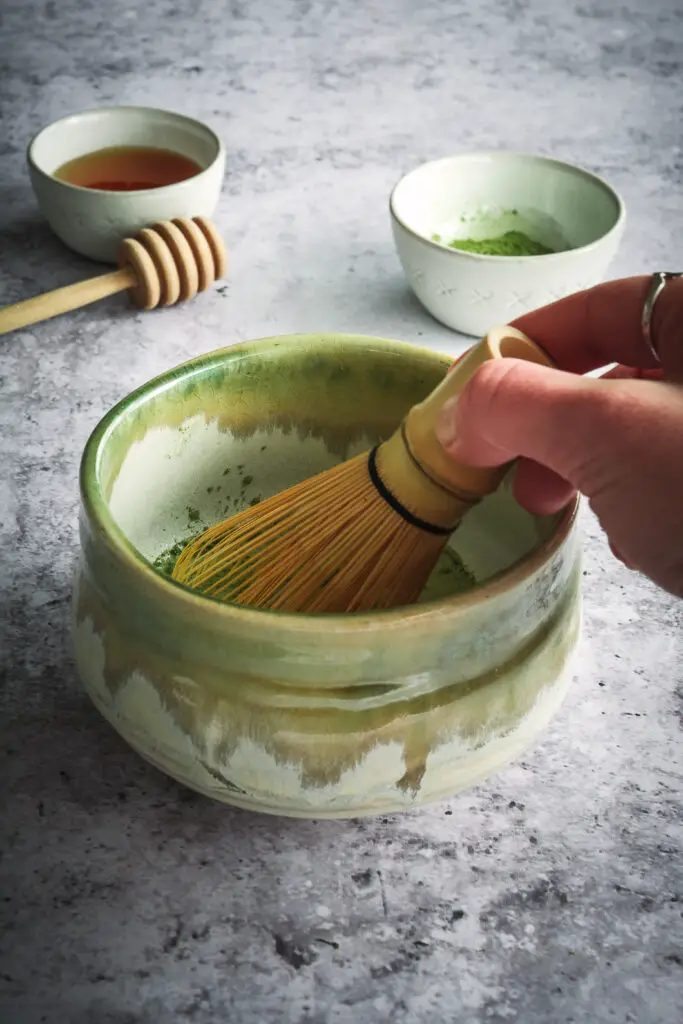 Benefits of drinking matcha and moringa latte
Let's look closer at these 2 superfoods that go into this quick and simple latte.
Moringa:
contains nearly all of the essential amino acids
is rich in magnesium, iron, vitamin C, vitamin A
is rich in antioxidants
lowers inflammation
may lower blood sugar
can help lower cholesterol
may help with digestive issues
may lower depression and anxiety
Matcha:
offers high amounts of antioxidants
can protect your liver
boost brain function
contains powerful anti-cancer properties
just like green tea, it helps to protect against cardiovascular disease
can improve weight loss
has a calming effect on the mind and body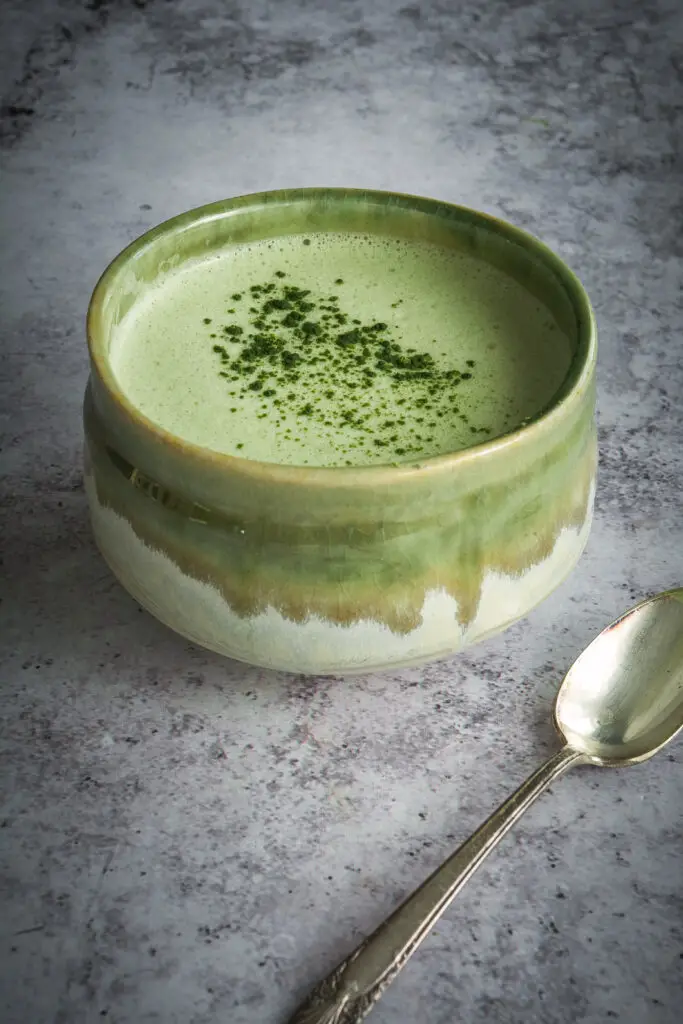 How to make matcha and moringa latte
My favorite way of taking matcha and moringa is having them already pre-combined. You can certainly get them separate, but I find this to be a delicious and practical way to take it.
I like adding one scoop of matcha and moringa mix (1 tsp). That is ½ teaspoon matcha, ½ teaspoon moringa if you're not getting the combined "matchinga" mix. I add it to 1.5 cups warm almond, coconut or cashew milk along with ½ teaspoon of vanilla and 1 teaspoon coconut oil and blend. You're going to get a frothy, rich consistency that you'd expect from a latte.
Do you need a blender to make matcha and moringa latte?
You do not but without a blender, you will not be able to get the frothy consistency. In this case, I would recommend skipping the coconut oil entirely, unless you want to whisk some air into it by hand.
What is the best milk for this matcha and moringa latte?
So I've tried a few different variations and they all work. Good options are almond, cashew or coconut milk - or a combination of the 3. My favorite is vanilla cashew as it enhances the subtle taste of vanilla.
What ingredients do you need to make matcha and moringa latte?
You only need a few ingredients for this delicious and healthy latte. I use matchinga, almond milk, coconut oil and optional honey, but I prefer it unsweetened.
Is there caffeine in matcha and moringa latte?
Yes, there is. Matcha contains more caffeine than bagged green tea therefore if you're sensitive to caffeine, avoid it late in the evening. I generally do not have any caffeine after 3 pm.
Other drinks you may like: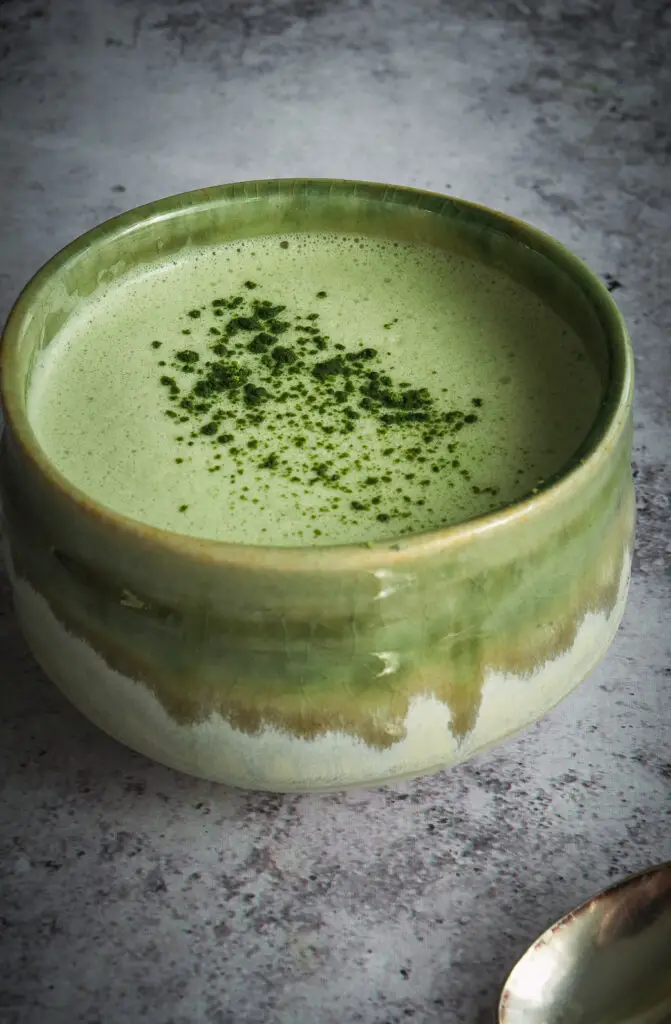 📖 Recipe
Matcha and Moringa Latte
Here is a quick, nutritious and delicious matcha and moringa latte that's full of antioxidants and amino acids. It's the perfect latte to start the day or a pick me up in the afternoon.
Ingredients
1.5 cups almond, cashew or coconut milk
½ teaspoon vanilla extract
1 teaspoon coconut oil
Instructions
1. Add all ingredients to pot and warm on medium-low heat for 5 minutes.
2. Add mixture to blender and blend for 20 seconds.
3. Serve right away.
Notes
1. If you only have matcha, you can make this latte with just matcha.