The idea for this post came from my experiences when dining out. Time and again, I've been asked if mayo was okay or informed that there was mayonnaise in the meal I was ordering. And then when I'd explain it was okay, I'd always get a surprised look and something like: "Oh, is mayo dairy free?"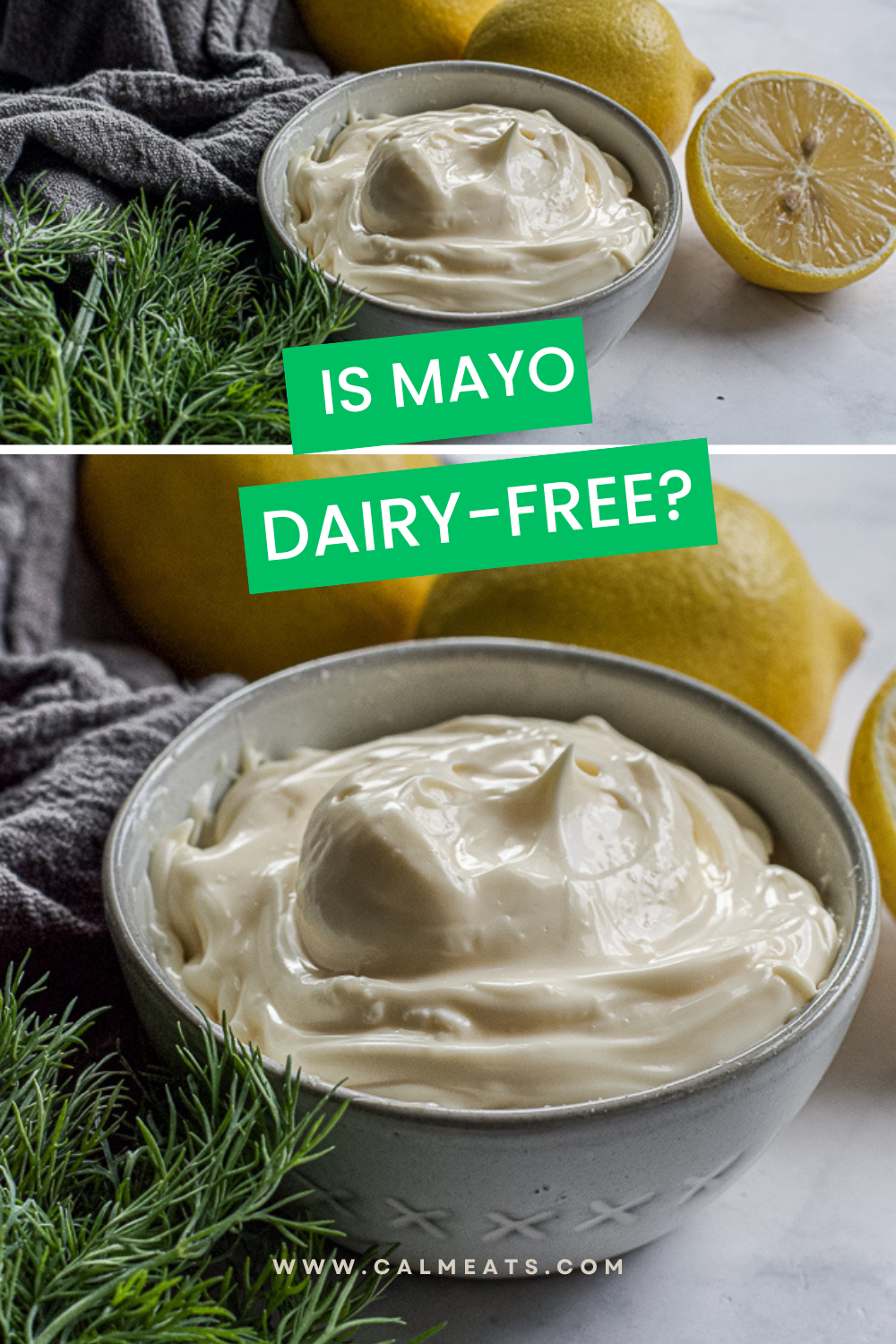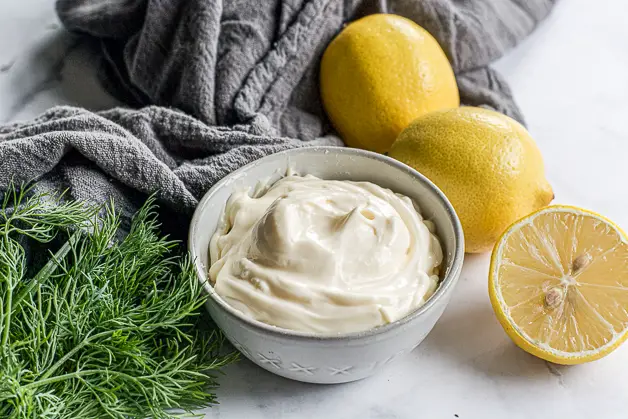 This had me thinking that there is a lot of confusion about whether mayonnaise is dairy-free. So I thought I'd write a post and answer the question, "does mayo have dairy"? Because truthfully I find mayo to be one of the most versatile condiments that can elevate a dish.
You'll find mayo in recipes like grilled corn with habanero honey mayo, sweet potato fries with adobo and chipotle mayo, a super simple recipe for making your own chipotle mayo with pantry spices, tuna chickpea patties with lemon caper mayo, and vegan roasted vegetable tacos with chipotle lime mayo.
What Is Mayonaise?
Mayonaise is a creamy sauce that's tangy, tart and is one of the most popular condiments that's commonly used on sandwiches, hamburgers, in various salads, as bases for dressings and sauces, and much more.
What Is Mayonaise Made Of?
Classic mayo is made from egg, mustard, vinegar, and oil with variations as desired. There are also several ways of making it, whether in the food processor or blender or the way my mom used to make it, by hand.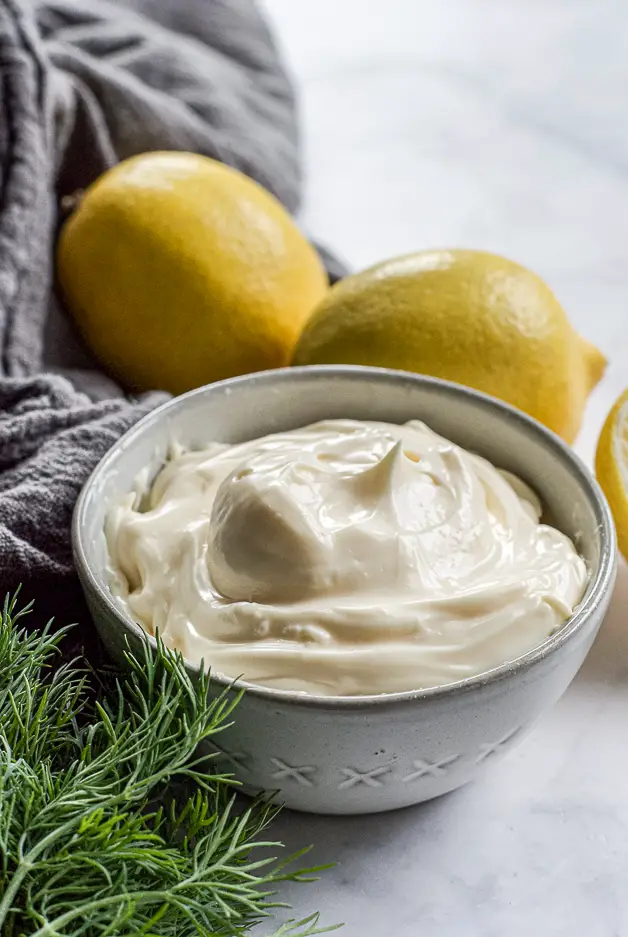 Are Eggs Dairy Products?
One of the most classic lines I hear over and over when requesting that a dish be made dairy-free is: "Well, there is mayo in that and it's made of eggs". A common misconception is whether or not eggs are dairy products.
Eggs are not dairy products but rather poultry products as eggs are considered an entirely separate food group.
And if you're wondering what foods are considered dairy products, here is a quick list.
What Are Dairy Products?
Dairy products are also called milk products and are made from the milk of cows, sheep, and goats. These include:
Butter
Hard and soft cheese
Milk
Yogurt
Cottage cheese
Ricotta cheese
Ice cream
Half and half
Heavy cream
Whey and whey protein
Sour cream
Ghee (it is a good alternative for those who are lactose intolerant as it contains low levels of lactose and casein)
If you're looking for a resource on how to go dairy-free, check out this article.
Checking For Dairy Ingredients On Labels
When it comes to store-bought mayo products, it's important to read labels as some of them could contain dairy. Be on the lookout for ingredients like casein, milk protein hydrolysates, or whey as these are dairy based.
Are There Dairy Free Mayonnaise Options?
If you are vegan or have an egg allergy, there are many dairy free mayonnaise options available made with plant-based ingredients like aquafaba, soy milk, cashews, avocado, and more.
There are also plenty of options for buying egg free mayo as well as making your own.
Is Mayo Gluten Free?
Traditional mayo is gluten free. Especially if you make your own, you have nothing to worry about. But if you're using store-bought, it's always a good idea to read the label for anything out of the ordinary, especially if you're buying mayo-based dressings. Those could contain not only dairy but also gluten as well.