Looking for some delicious low-carb spring and summer shrimp recipes? These 20 Easy Weeknight Dairy-Free Keto Shrimp Recipes will have you covered.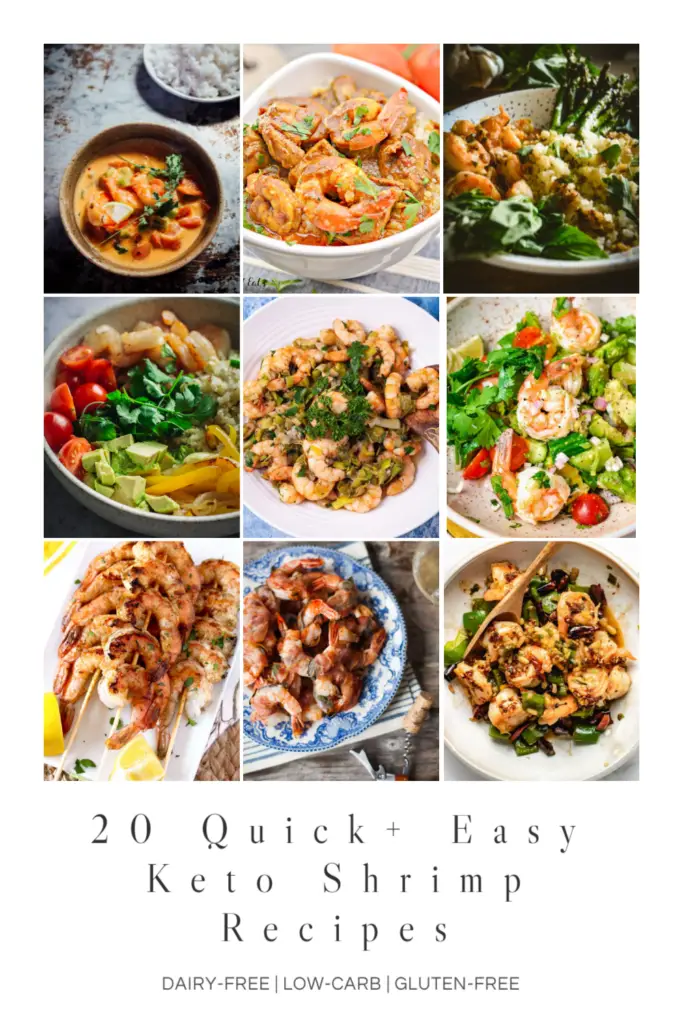 I'm a sucker for shrimp. They're versatile, easy to make, and naturally low in carbohydrates. Without a doubt, one of the foods you can almost always find in my freezer. And for those following a paleo, keto, or low-carb diet, these easy low-carb shrimp recipes will come in handy on busy weeknights.
In this roundup you'll find some delightful recipes such as keto fried shrimp, shrimp curry, Tom Yum Soup, garlic shrimp, spicy Thai shrimp, cajun shrimp, and more. All recipes are approachable easy to make with minimal ingredients.
Why Shrimp?
Shrimp is versatile and very easy to make. I think you'll find these recipes to be ideal weeknight dinners. Most require ingredients you likely already have in your pantry and are ready in in little time.
Are These Shrimp Recipes Dairy-Free?
All recipes are dairy-free and perfect for anyone following a dairy-free keto lifestyle, low-carb, or paleo lifestyle. While traditional keto includes plenty of dairy, these recipes do not.
Are They Gluten Free?
Most definitely. Every one of these recipes is gluten free.
So let's get to the recipes...
20 Easy Weeknight Dairy-Free Keto Shrimp Recipes
More Keto Recipes You Might Like