A delicious, calming Butterfly Pea Flower iced latte infused with sweet lavender honey. It's caffeine-free and perfect when you need a little unwinding.
Jump To
One of my earliest and clearest memories is of me standing in the middle of a farmer's market with my mother, eating honeycomb. I recall the fascinating texture, the sweetness, and the sheer excitement of eating something new. Honey, for as long as I can remember, has played a sweet and vital role in my life. To me, it is one of life's greatest pleasures.
And in my opinion, no one else has mastered the art of infusing my favorite delightful and sticky sweetener better than Naturacentric. They continue to impress me with their creative flavors, quality, and taste. So for this blue latte recipe, I decided to play around using their Lavender Infused Honey. And I can almost hear you asking, "what is a blue latte?" Let's explore...
What Is Butterly Pea Flower?
If you've never heard of butterfly pea flower, blue ternate, clitoria ternate or Asian pigeonwings, as it is commonly known, it is a beautiful blue flower that's used in food and drinks. The flower creates a stunning blue powder that can be used in butterfly pea flower tea, baked goods, and more. And as I've come to learn, the butterfly pea flower is also revered as a holy flower in India.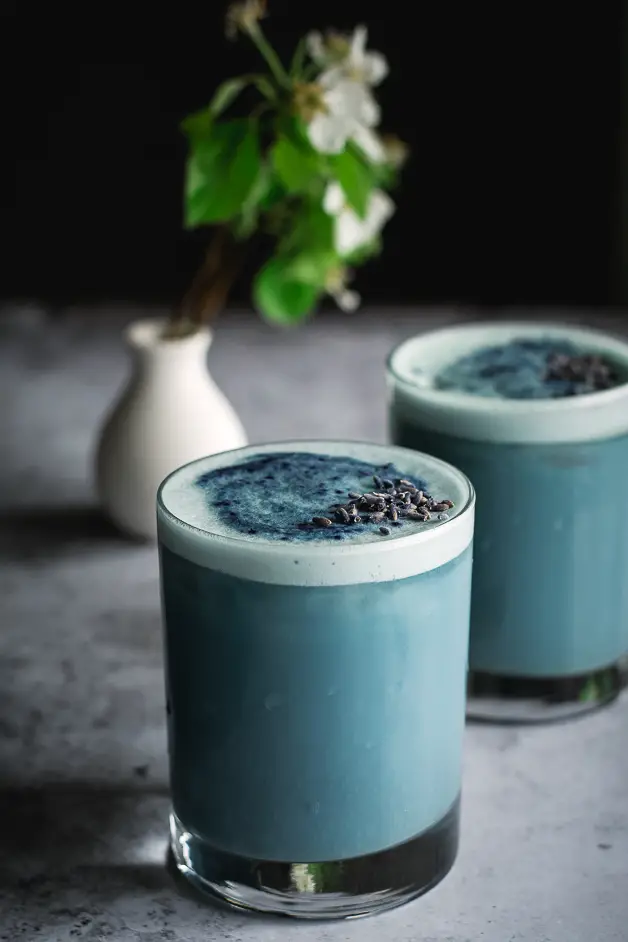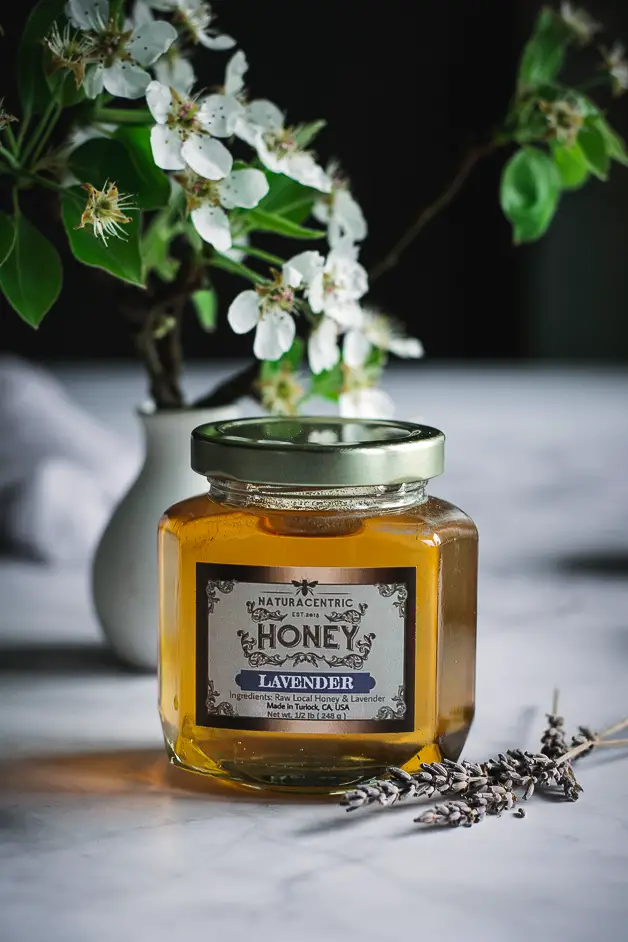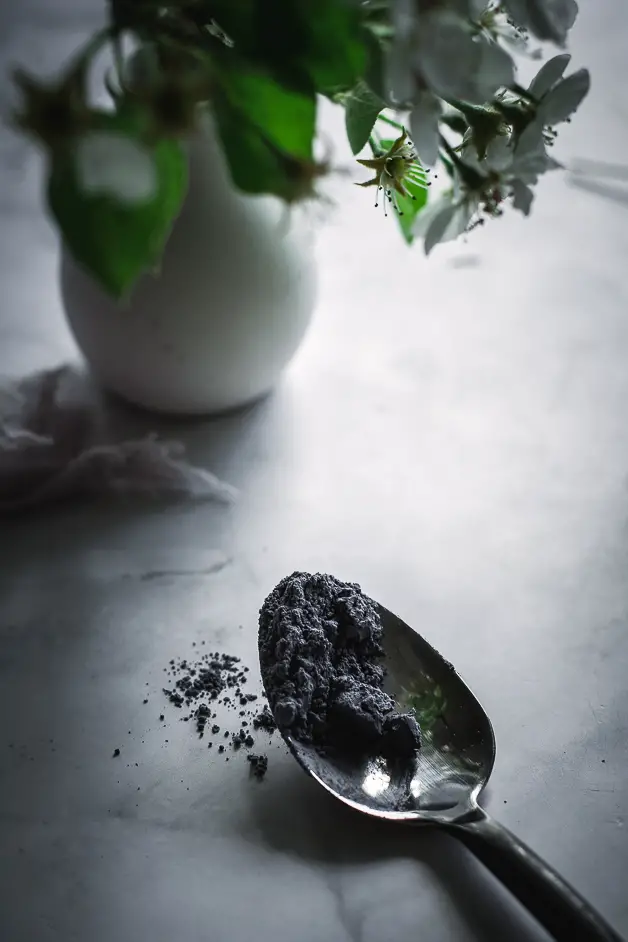 Health Benefits of Butterfly Pea Flower Powder
Not only is this powder derived from butterfly pea flowers stunning but it is also beneficial and nutritious. Consuming blue ternate is said to have anti-inflammatory and antioxidant properties. Additionally, it also reduces anxiety, and improves digestion, skin health, and cognitive function among others.
Why Use Lavender Honey?
Lavender has been widely used for its calming and antioxidant properties and using lavender-infused honey felt like a perfect match. The lavender honey gives this latte just enough sweetness and floral flavor. And it only made sense to me to pair one flower with another, and turn it into a drink.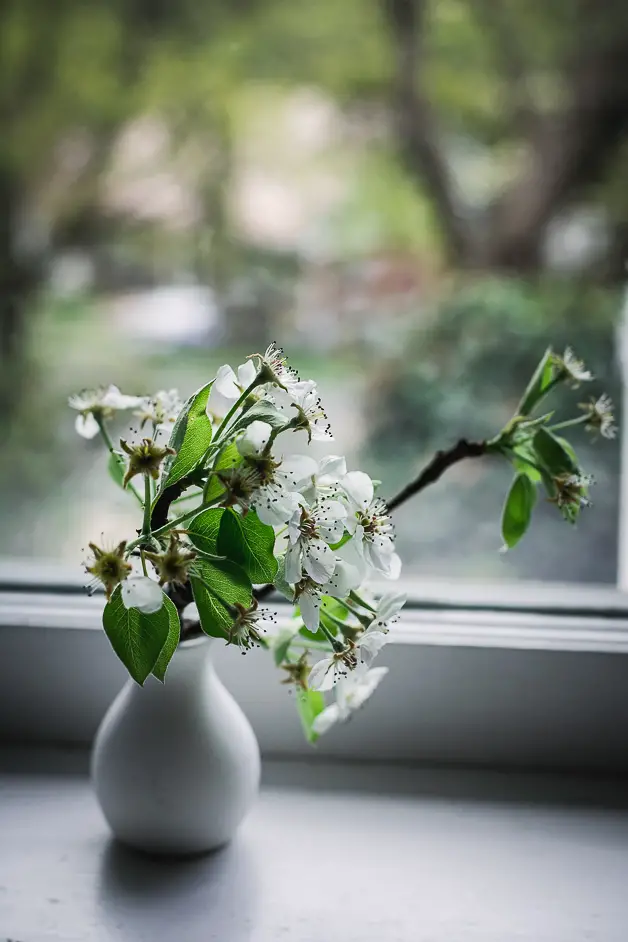 Ingredients Needed
Almond Milk (preferably unsweetened vanilla)
Optional: vanilla extract (if you don't have vanilla plant milk)
Making This Latte
Step 1. Combine all ingredients in a blender.
Step 2. Blend and serve right away over ice.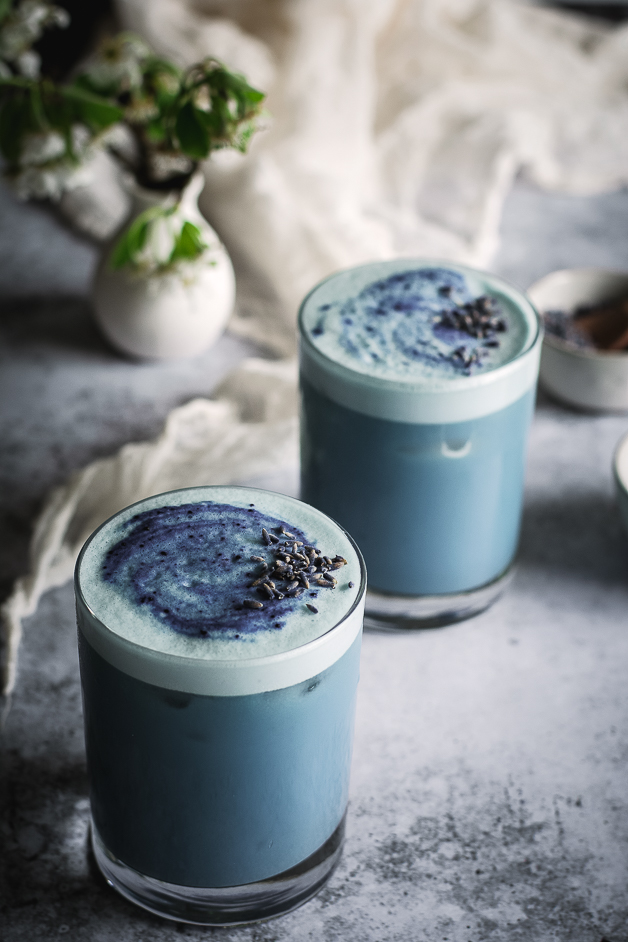 FAQs + Tip Tips
Is This Latte Dairy-Free?
It is. This recipe is using plant milk.
Do You Need A Blender For This Recipe?
Yes. I find that all ingredients blend far better when mixed in a blender. Also, using a blender will create a nice froth on top of the latte. If you want even more froth, feel free and add ½ teaspoon of coconut oil.
Do You Have To Use Almond Milk?
You don't. If you want to use coconut milk, cashew, or oat milk, all will work just fine. I prefer unsweetened since we're using lavender honey to sweeten the latte.
What About Vanilla?
Vanilla extract can be tricky because if you use too much, you could ruin the drink. But if you have vanilla-flavored plant milk, there is no need to add vanilla extract at all. And if you do want the added vanilla flavor, start with just ⅛ teaspoon and go from there. You can always add more but you can't take it out.
If you want to take things a step further, you could use real vanilla and let the pod infuse in the milk prior to blending.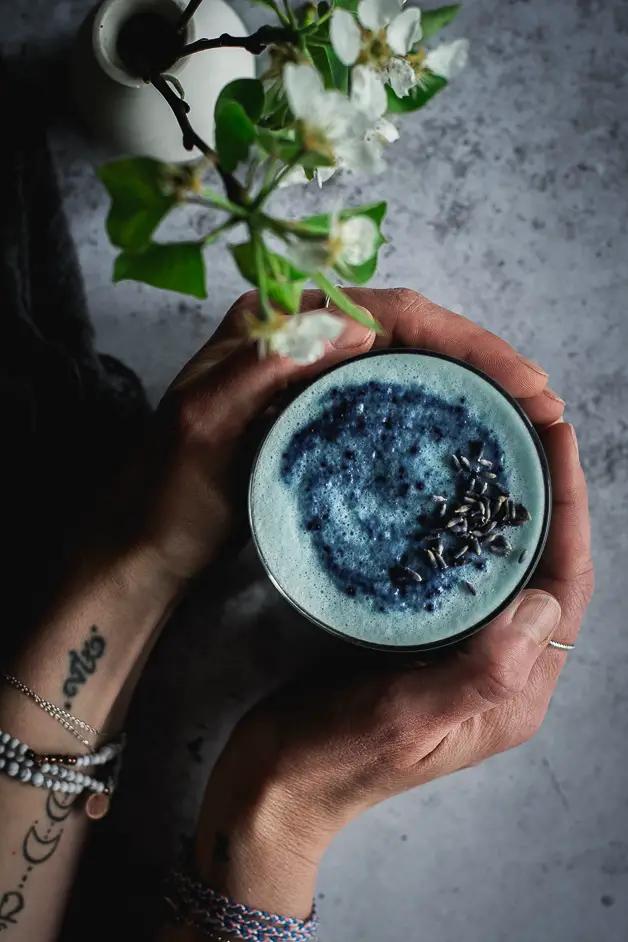 Where Can You Buy Butterfly Pea Flower Powder?
I've not been able to find any in store so I just order it online.
What About Lavender Infused Honey?
I get this and all other honey directly from Nauturacentric. And if you use the code CALMEATS10 you will get 10% off at checkout.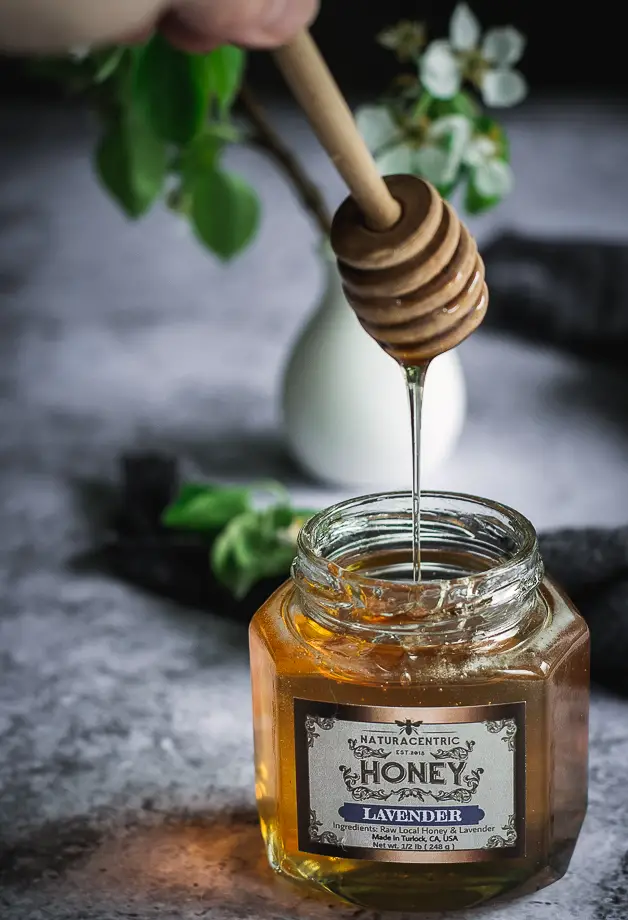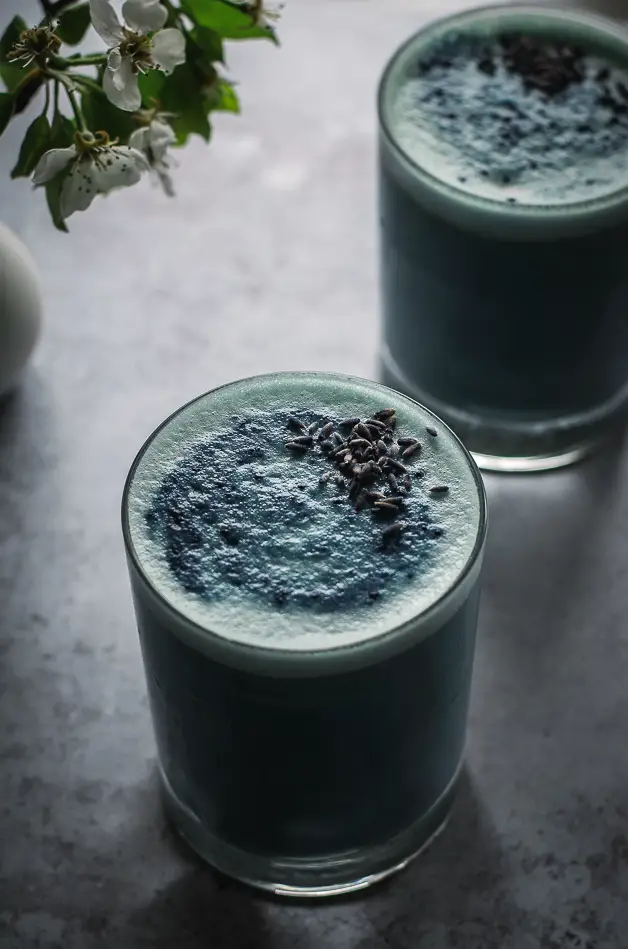 More Latte Recipes You Might Like
📖 Recipe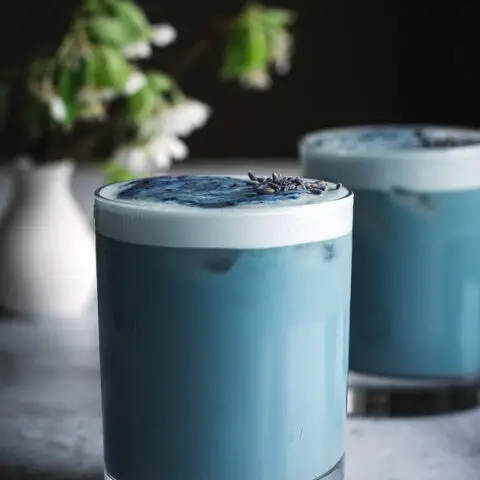 Butterfly Pea Flower Iced Latte With Lavender Honey
A delicious, calming Butterfly Pea Flower Iced Latte infused with sweet lavender honey. It's caffeine-free and perfect when you need a little unwinding.
Ingredients
1.5 cups almond milk (preferably unsweetened vanilla flavored)
Optional: vanilla (if you don't have vanilla plant milk)
Instructions
Add all ingredients to a blender.
Blend and serve right away over ice.
Notes
1. If you can find vanilla-flavored unsweetened plant milk, you will achieve the ideal consistency and taste.
2. If you like your latte a little sweeter, feel free to add extra honey.