This vegan, calming pumpkin spice moon milk latte is flavorful, delicious, and filled with anti-inflammatory spices.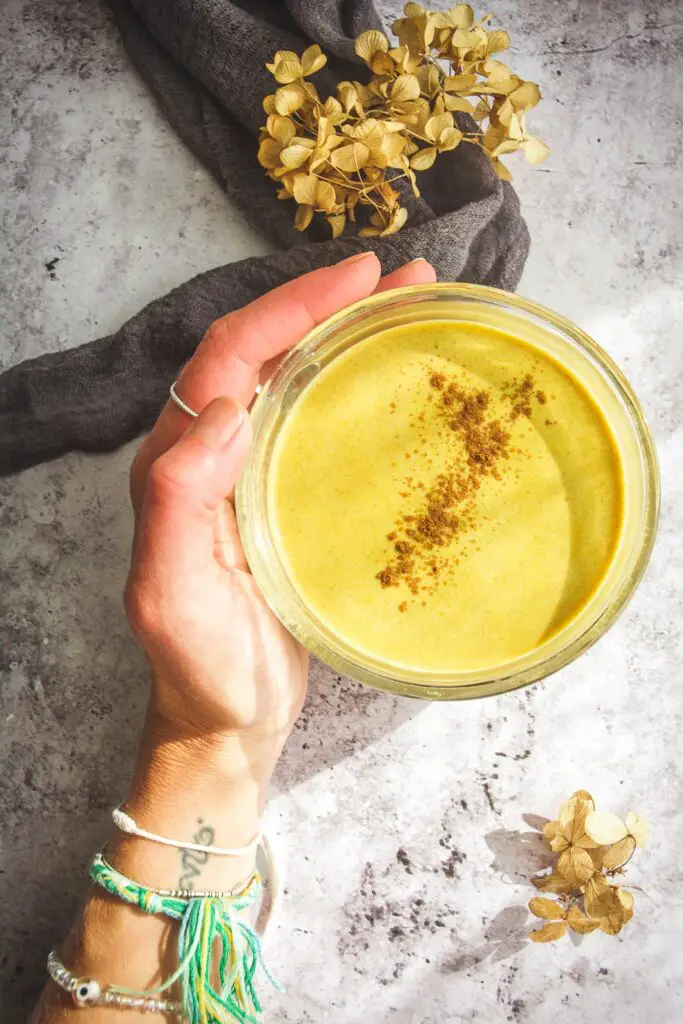 Jump To
There's always a point in August when I feel a certain click of the seasons. Though fall is still a month away, golden sunsets happen at a much earlier hour. Katydids and grasshoppers fill the early evenings with their song, and the once vibrant green of early summer is now a more mature, deep hue. It's all at once thrilling to move into a new phase and also heart-wrenching. I've grown accustomed to cut-offs and bare feet. I'm not sure I'm yet ready for sweaters and socks.
But one thing I am ready for is fall food. Don't get me wrong, I love grilling, making quick meals, and refreshing salads. But I miss slow-braised food slowly sizzling in the oven, stews, and soups. And while I make warm drinks all year long, I do genuinely look forward to all things pumpkin. And if you're a pumpkin lover, I think you're going to appreciate this velvety, rich and flavorful pumpkin spice moon milk latte. It's a perfect drink in the middle of a harried day when you need to slow down, or right before bed to help with sleep.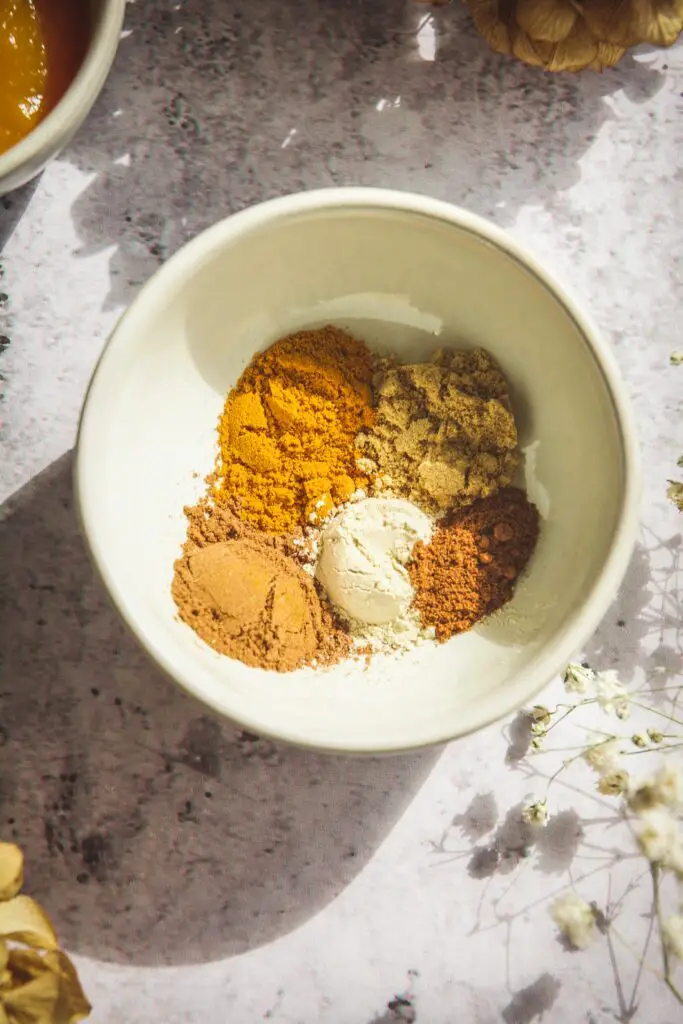 Why You'll Love This Pumpkin Spice Moon Milk
It's vegan, gluten-free, and paleo
It's full of antioxidants
The perfect drink to have in the evening
It makes for a good coffee or tea alternative
Ready in 2 minutes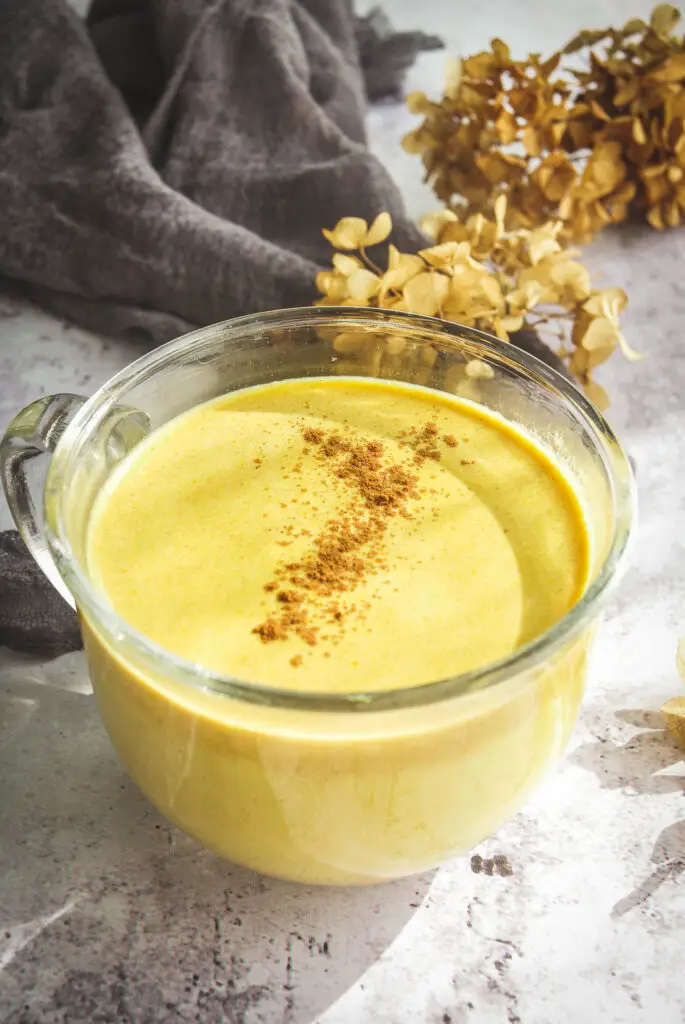 For Your Shopping List
Pumpkin puree
I tried this recipe with only spices and found it was okay. But frankly, you need the extra boost of flavor and creaminess from the pumpkin puree. It creates a nice velvety texture that just rolls on your tongue. I was actually quite amazed at what a simple tablespoon of pumpkin can do! Whether you use fresh or canned is your choice. I went with canned.
Pumpkin spice
When it comes to pumpkin spice, a little goes a long way. All you need to give this pumpkin latte flavor is a ¼ tsp. If you can't find pumpkin spice in the store, you can easily make your own with this simple quick recipe.
Ashwagandha
What makes this pumpkin spice moon milk, moon milk, is ashwagandha. Ashwagandha is commonly used for stress relief, anxiety and sleep. It's also known as an adaptogen, which helps the body adapt to stress.
Ginger and Turmeric
To give this moon milk an anti-oxidant kick, I added turmeric and ginger for flavor and color. Ginger and Turmeric are both powerful spices. If you want to read more about the benefits of Turmeric and Ginger, you can find them here and here.
Pepper
I know it may sound strange to add pepper to moon milk, but you don't need much. A little pinch goes a long way to help with the absorption of turmeric.
Cinnamon
While pumpkin spice already contains cinnamon, I love the taste and flavor of it, so I wanted to add just a little more. If you want it more intense, feel free to add more, but I went with only ⅛ teaspoon to balance out all the flavors.
Almond milk
I prefer vanilla-flavored almond milk, but you can use the milk of your choice, whether it's oat, coconut, or cashew. If you want an extra hint of flavor, you can always add a ¼ teaspoon of vanilla extract to the latte.
Coconut oil
For flavor and creaminess, add just a little coconut oil. ½-1 teaspoon will create the nice thick foam you typically expect from a frothy latte.
Equipment for Pumpkin Spice Moon Milk Latte
Let's Make It
Combine all ingredients in a small saucepan and heat for 3-5 minutes.
Add to blender, blend for 20 seconds, and serve right away.
Other Drink Recipes you may enjoy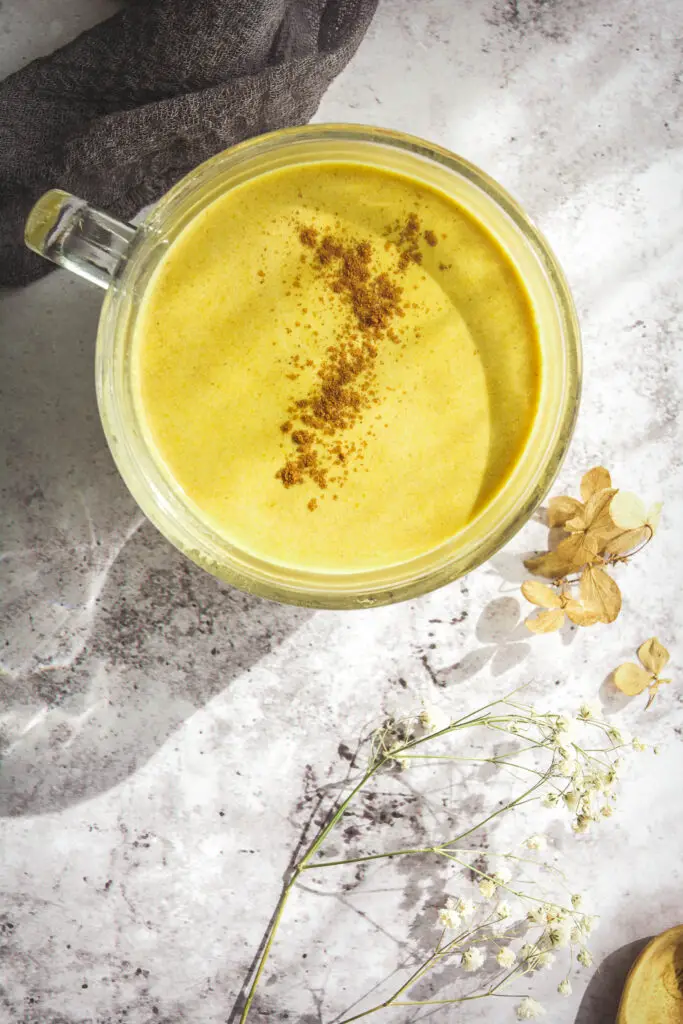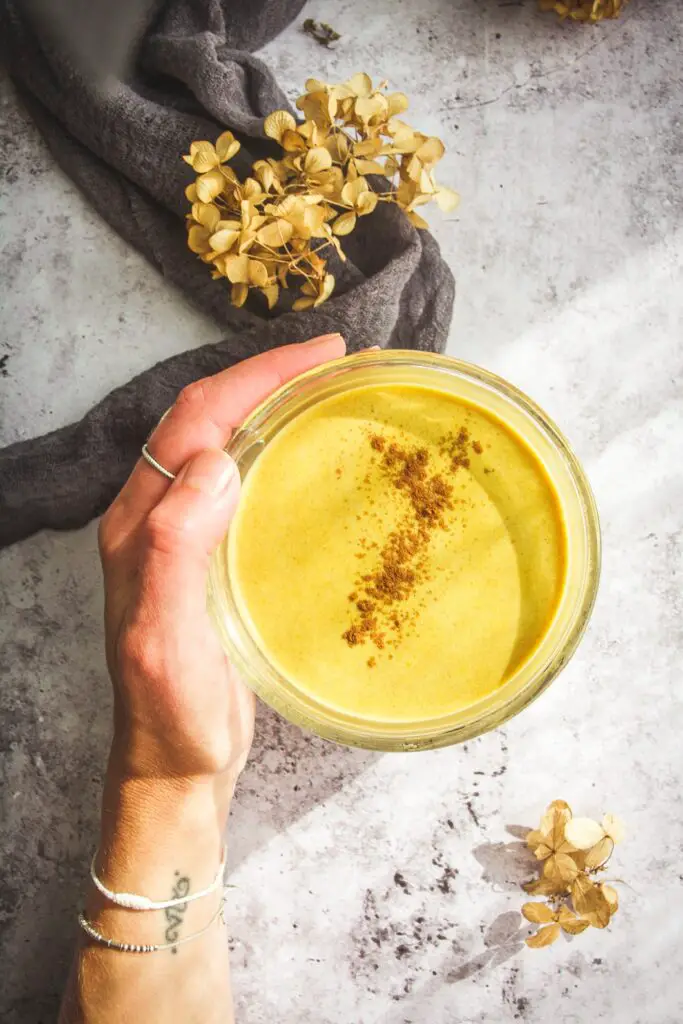 📖 Recipe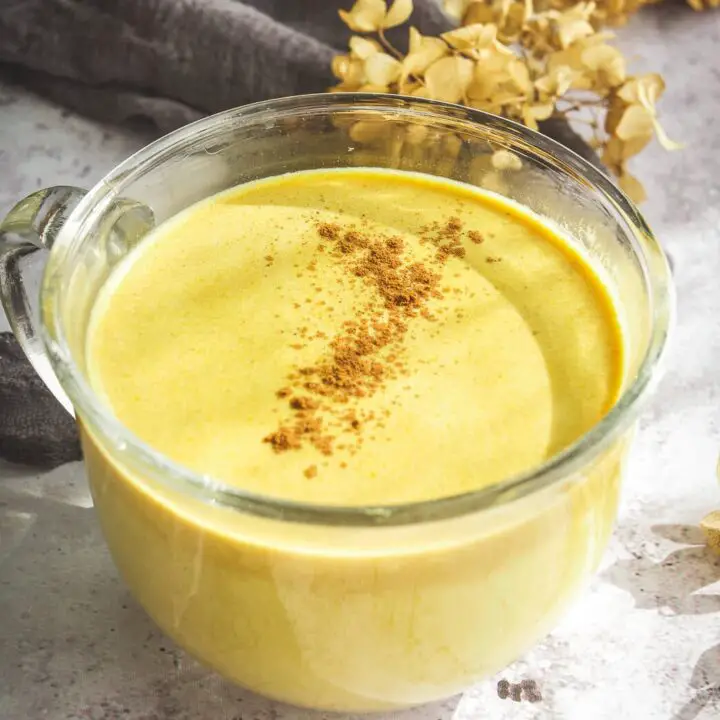 Pumpkin Spice Moon Milk Latte
This calming pumpkin spice moon milk latte is filled with delicious, anti-inflammatory spices and infused with the flavors of Fall, we've all come to love.
Ingredients
1.5 cups vanilla almond milk or the plant milk of your choice
pinch ground pepper
optional: honey or the sweetener of your choice
Instructions
Combine all ingredients in a small saucepan.
Heat until bubbly then transfer to a blender and blend for 20 seconds until frothy.
Serve right away.