Looking to change up your breakfast a little? Here is a list of 25 delicious and healthy gluten free dairy free breakfast ideas that are easy and healthy.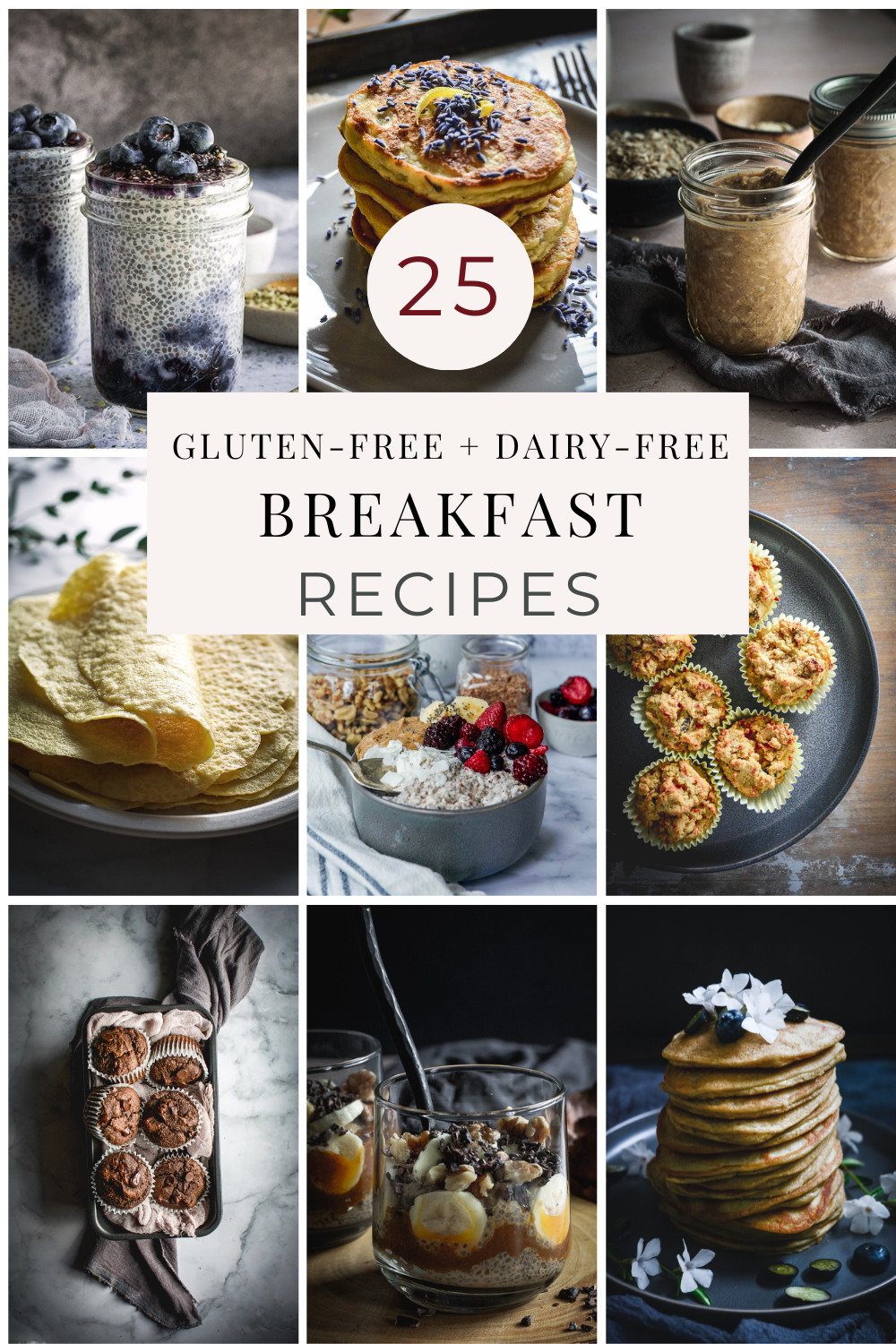 There is a reason why breakfast is said to be the most important meal of the day. And yes, a lot of people are intermittent fasting these days, including me (no more than 12-14 hours), so breakfast is more essential than ever to start the day properly with the right nutrients and taste. If you're a cycling woman in particular, you know how important it is to eat the right foods to balance your hormones. And if you're just looking for a place to get some good breakfast recipes without gluten or dairy, you're in the right place. This list of gluten free and dairy free breakfast ideas has you covered!
Planning Gluten Free And Dairy Free Breakfasts
If you wonder: "What can you eat for breakfast if you're gluten and dairy free?", I'm with you. I was and still am in your shoes. In the last 6+ years of being gluten and dairy free I've learned a lot when it comes to prepping breakfast. Keep it simple but indulge when time allows. This is why sticking with simple recipes like overnight oats or chia seed pudding are great options or make ahead muffins and smoothies. Though I'm known to make a big batch of pancakes on the weekend and reheat them throughout the week. But for special brunches, go ahead and indulge in those frittatas.
Gluten Free Dairy Free Breakfast Recipes That Are Paleo
On this list, you're going to find that nearly all recipes are paleo friendly and ideal for those who are following a soy free, refined sugar free, and grain free lifestyle. The only recipes that are not paleo are the overnight oats and breakfast quinoa everything else is safe. (Though quinoa can is a fluid concept in paleo since it's technically a seed)
Gluten Free Dairy Free Vegan Breakfast
In addition to paleo breakfast recipes, you will find plenty of gluten free vegan breakfast ideas on this list too.
To make it easier, I've listed them out so you can go right to them.
25 Easy Gluten Free Dairy Free Breakfast Ideas